The best swimsuits for your bodytype
Swimsuit season is officially on! I know that articles, such as this one, that tell you what swimsuits suit you best according to your bodytype aren't something original, but sometimes they can be helpful. So I've gathered some swimsuits that are all available in stores online right now (you'll find their links in the widget below) and I'll tell you a few things, about what to keep in mind when choosing a swimsuit.
Rectangle bodytype: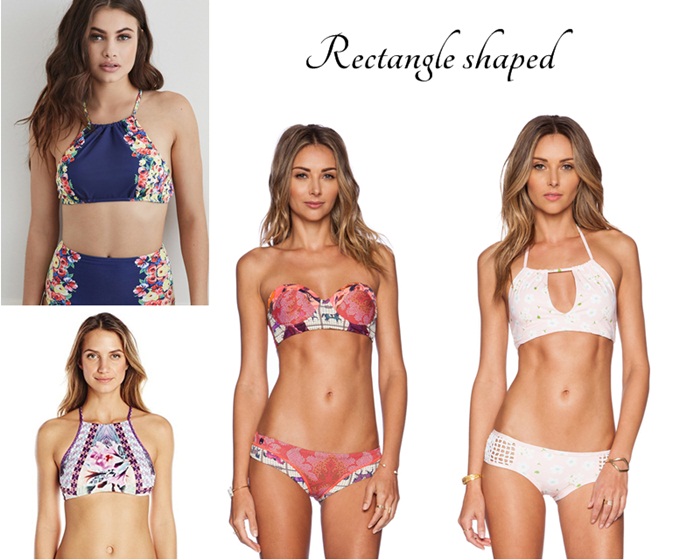 Usually this type of body type is slim (and most of the times tall), and doesn't have many curves to it. You should choose swimsuits that have prints, cuts or patterns that create the illusion of a curvier body. So pick something bright and printed.
Apple bodytype:
This type of body usually has a wider upper body than a lower one, which means bigger breasts, sometimes combined with a rounder belly. Swimsuits like the ones in the photo flatter you the most. Choose high or medium waisted bottoms if you have a belly, and if you have really big bust, try picking a darker color for the upper part, and a colorful/printed one for the lower part, to create the illusion of an hourglass figure.
Pear bodytype: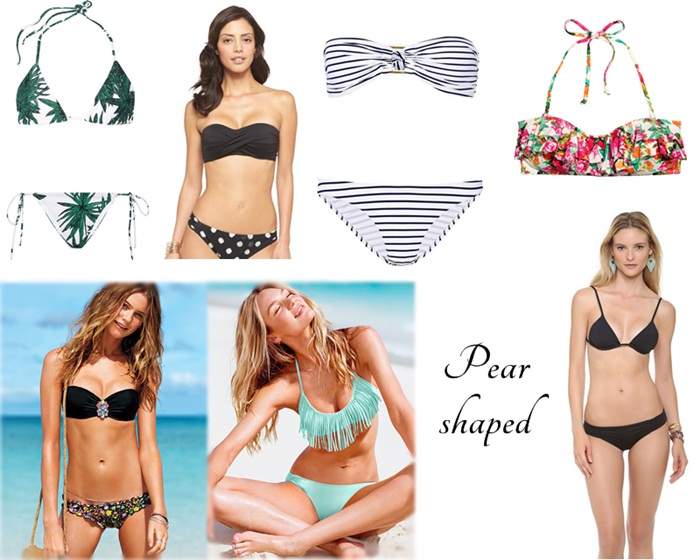 Pear body types are really common in the countries of the Mediterranean, and I, myself, fall in this category, so I know the lesson well. Pear shaped girls have smaller bust, wider hips and fuller thighs and butt. Strapless bustiers are for you and so are triangle bikinis. Wear something colorful/printed or with ruffles at the upper part, and keep your lower part muted with a darker bikini bottom to create the illusion of a more symmetric – hourglass-type – body.
Juicy: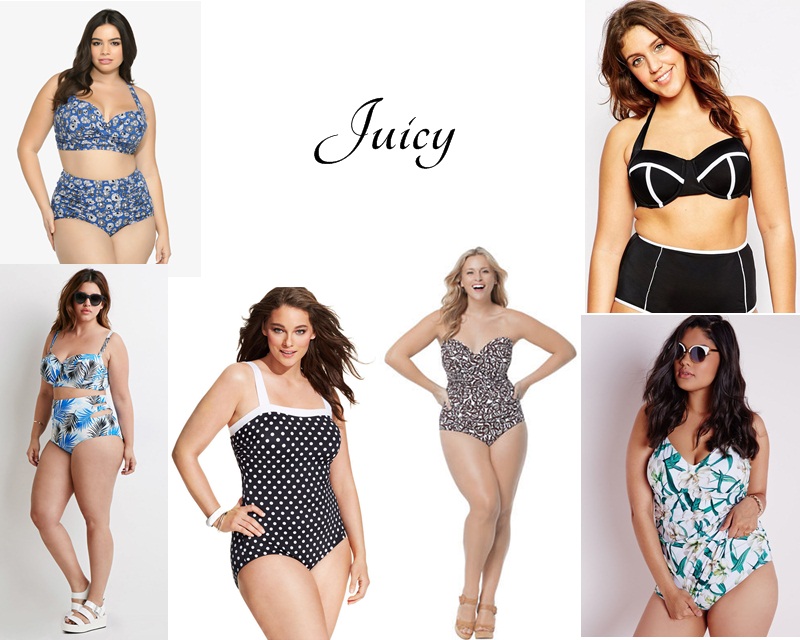 Last but not least, juicy ladies can fall into any of those above categories, but at the same time they're their own category. High waisted bikini bottoms can be flattering if you're more the apple bodytype, while one-piece swimsuits can make your figure look leaner. The same rules stated above, apply to you too. Just draw the attention away from the most problematic areas while keep your best attributes on the spotlight! 😉
Happy swimsuit season ladies!
SHOP THE POST: