Meet the blogger | Fashion Attendant
After all these interviews from women bloggers, it's time for our first interview from a male blogger. Harris, is in the blogosphere for almost two years and gives style lessons from his personal online space, Fashion Attendant. His photographs have nothing to envy of a fashion editorial that we see in the international press and his collaborations with various fashion brands stir the interest of the men of the country (and not only them). Have you not found what jacket to wear to a casual occasion or did you not find the right pants for your night out? All you have to do is visit fashionattendant.com! Get to know Harris through the questions he answered for us below:
1) Stylishly Beautiful Team (from now on SBT): Tell us a few things about yourself. 
I was born in Athens and raised in the -not so exotic- Ptolemais. I studied theology and I have a diploma in life coaching. I can listen to music for hours, I like watching my favorite series (when I have time), I have a boxer and at every opportunity we get, we go running until one of us gets tired. Lately, I discovered my interest in cooking and I belong to the category of people who post their food in social media.
2) SBT: How did you decide to create your own blog?
The initial idea came up when I was in Sweden where I was living back then and had the chance to meet several people who had their own blogs. So, I decided to try it myself in a completely experimental level, but this doesn't mean that my articles did not require hours of preparation and that I didn't do my best for a good result. After some articles, I realized how much I love this and the first proposals for collaborations started to come.
3) SBT: How would you describe your own style?
I can't say that I follow a certain style, nor that I blindly follow fashion trends. I can, however, say for sure, that I like to wear colorful clothes. I love anything that has to do with the texture of denim, as well as all-year-long florals!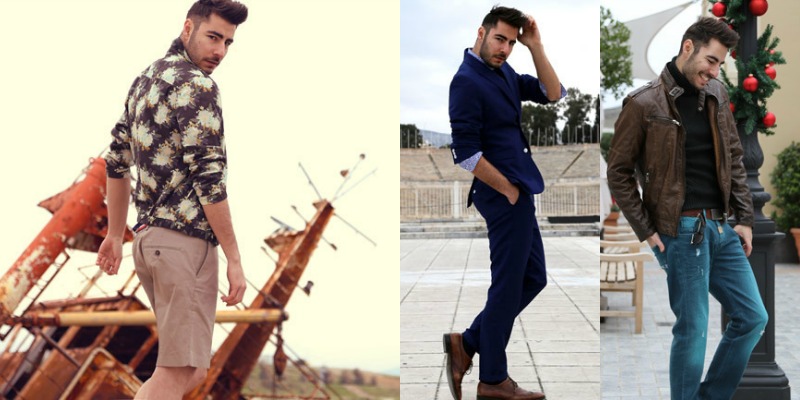 4) Do you think that men's fashion blogging can survive in Greece?
I think everything has a future when there is enough will, hard work and goals! I believe that in this way the future is in our hands (at least to some extent).
5) SBT: What inspired the name of your blog?
I worked as a flight attendant for 5 years, and that was a milestone in my life, full of experiences and beautiful moments, and I felt that in that way I would continue my "journey"! And so from a flight attendant I became a fashion attendant!
6) SBT: Which is your biggest weakness among these 3: Clothes, shoes, or accessories? 
Clothes… no more comments.
7) SBT: What's blogging for you and what do you like the most about it?
Blogging is an enjoyable way to spend my time productively! I really enjoy brainstorming around creating a concept and everything that can accompany an article. What I particularly like is the fact that photographs, clothes and accessories have escaped from the stylized image of magazines and get a more "human" form, as worn by people full of flaws and acquire an objectivity! 
8) SBT: Do you think that fashion blogging has changed you somehow? 
The truth is that blogging doesn't leave any room for leisure. Coffees with friends became street style photoshoots and a relaxed movie time while eating potato chips turned into several hours of writing articles and editing photos. (ok, the chips have remained in the foreground).
9) SBT: Is there something you did in the past, that you'd do differently if you had the chance to do it again now? 
The answer to this question might frighten you a little bit, because that's modern reality. If I could change anything, I would like not to waste my time in statistics, views, likes and followers. In general, I would prefer an article to be finished right after it is uploaded on the blog. But that, not only continues for days after posting, over and over again, but it also monopolizes my mind many times and affects my psychology.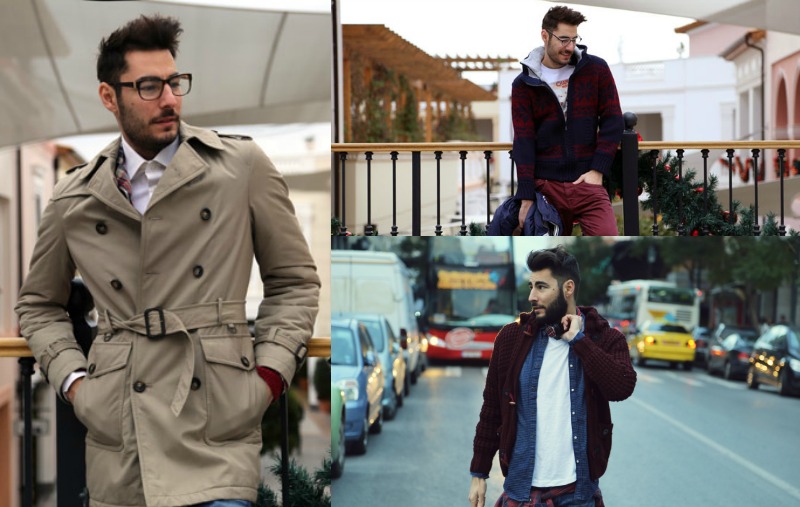 10) SBT: Have you encountered any difficulties since the day you started blogging? 
Two are the main causes which put me in a difficult position until today: the anxiety to get to an event on time generally or due to location and the cost of a photo shoot, which I sometimes forget to take into account. The second one is something that many people don't think about, when they see an article.
11) SBT: What are your future plans/dreams? 
I'm thinking about  trusting more people to write on my blog in the future, and forming a team for fashionattendant.com. Not only behind the camera, but also in front of it! In order to stop posting about the same person over and over again, which can prove to be tedious over time.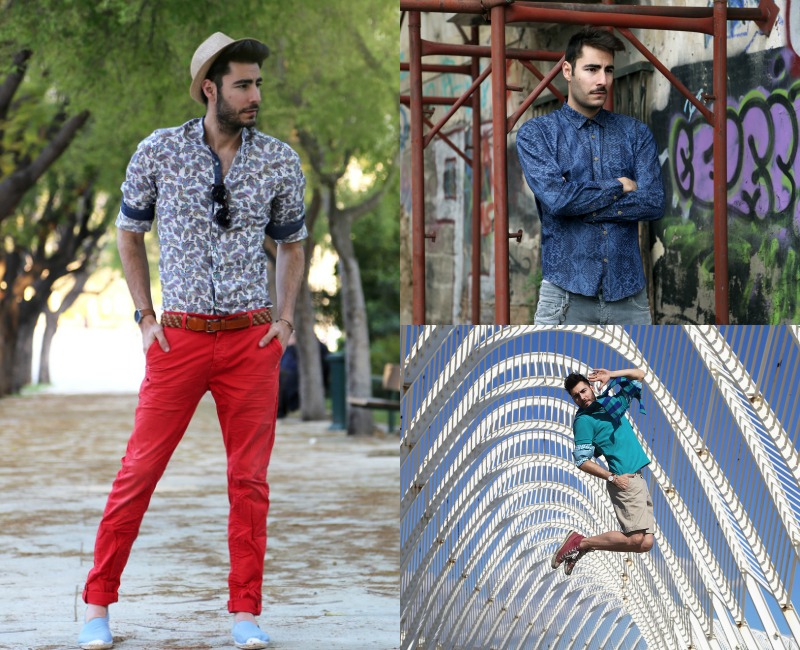 You can find Harris at the links below: