Gigi Hadid is the new face of Topshop
Gidi Hadid was announced as the new global face of Topshop's Fall campaign. She will be online, in stores and magazines, wherever Topshop is meant to be seen during fall. She was pictured looking casual for the campaign, but always so cool! Let's take a look at some of the pictures:
After Cara Delevingne, Gigi was chosen because of her coolness, of course, but also because of her 4.8 million Instagram followers, having a very international reach. Topshop has stores in many countries and wants to go on expanding its presence in 2016.  Choosing a non-British model with mixed ethnicity shows that the shop is aware of what consumers like and consider cool – an independent cosmopolitan young woman like Gigi – and that reaches every woman of every race in any part of the planet.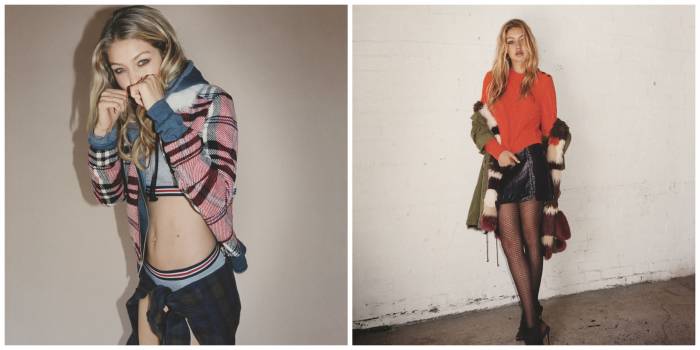 Sir Philip Green, owner of Topshop, says that working with Gigi Hadid "continues to strengthen the brand all over the world and Gigi is the perfect ambassador for that".
Let's wait for the clothes to be in stores during fall, soon to come!
Photos courtesy of Style.com
SHOP TOPSHOP: