Meet the youtuber | BeautyFist07

Christina is the sweet girl who's behind the Youtube Channel BeautyFist07. She started making her own videos at the early 2013, and since then she has rightfully won the love and liking of thousands of subscribers. I won't say more though, because she's going to introduce herself to you through the interview she gave us. What I've noticed about her though, is that she doesn't have a shred of competitiveness in her, and that's obvious from the constant support of the work of her fellow Youtubers. And I believe that this is what makes her stand out! Let's get to meet Christina better…

1) SBT: Tell us a few things about yourself!

My name is Christina, and I study Electrical and Computer Engineering at the University of Volos, Thessaly, and you're going to find me at my Youtube channel, BeautyFist07.
2) SBT: How and when did you decide to start your own Youtube channel? 
I discovered the beauty community of Youtube, totally at random, 2 years ago, while I was going through a lazy phase, so I said "why not?".
3) SBT: Which was the very first video you uploaded and what were your feelings after your did that? 
It was a "summer makeup" video (and now that I watch it again I think "Why God, why?") and I did it purely out of curiosity to see how well I could do.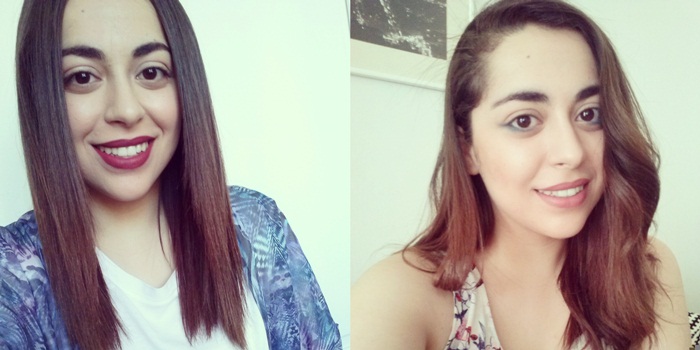 4) SBT: Which beauty product you can't live without?

I'm going to say lipstick, because I'm obsessed and I want them all (lipstick junkie)!! What do you mean "you have this red hue 5837294 times?". I don't have it from this brand!!!
5) SBT: Have you encountered any difficulties since you started your channel?

Many times, due to university and studying, I wasn't able to keep a proper schedule with my videos. I'm trying to do everything, with no success as it seems.

6) SBT: How do you respond to any negative comments? 
It depends on whether or not they're benevolent or not/trolls. In the first case, I listen to them, and I'm using them to try and become better in the future. In the second case I'll let you guess what I usually do.
7) SBT: What do you enjoy the most in this field? 
You get to meet people who have the same passion as you, you see everything new that gets launched, you listen to reviews and opinions, you get makeup/hair/outfit ideas, and generally learn many new things! It's like having a friend across you, and discussing everything together.

8) SBT: Do you think that Youtube-ing has changed you in any way? 
Definitely yes, because I was – and still am – a very closed person, very low key, and turning on the camera and talking in front of so many people made me more social!!
9) SBT: Apart from beauty products, which is your biggest weakness? 
My dog, Sherlock!! Those of you who already follow me, have definitely seen him in one of my videos. I absolutely adore him and I think that the camera adores him too.

10) SBT: Which are your future plans/dreams, both on Youtube and on your personal life? 
First of all I want to finish my studies, and at the same time I want to make my channel better, so every suggestion is welcome!
You can find Christina on the links below: