Pasta & Salmon | Recipe & video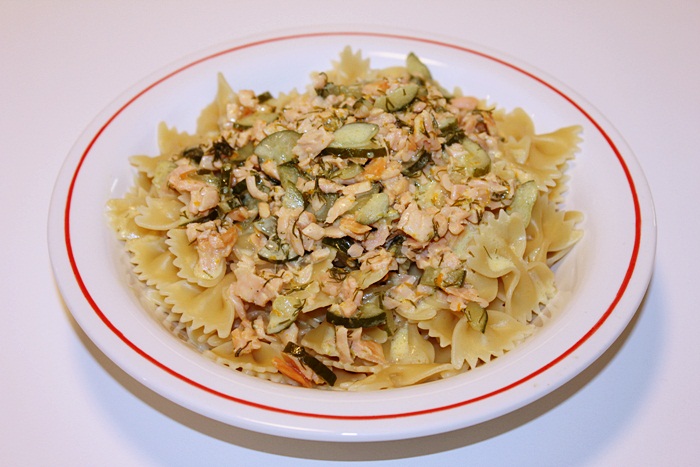 We're back with another recipe and video for you, this time with one of my favorite recipes ever! Pasta with salmon, in a creamy orange sauce! You'll find the full recipe below, along with the video, to see what to do step-by-step.
We'd really appreciate it if you liked our video on Youtube, and subscribe to our channel. This way, we'll know what you like, so we can make more videos for you, and you'll be able to see our new videos as soon as they are uploaded. Let us know if you have any requests for new videos! And don't forget to use the #StylishlyBeautifulRecipes on your Instagram photos if you try one of our recipes (@StylishlyBeautiful on Instagram)! The best ones are going to be featured on our account!