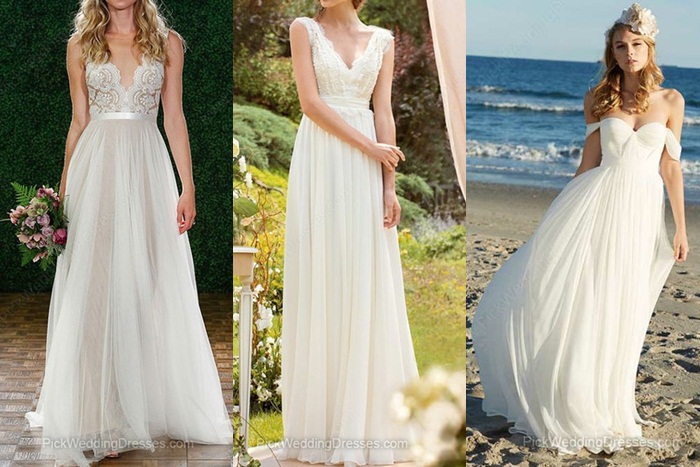 Last week we had the pleasure of introducing to you an online store, with beautiful wedding dresses, called Pickweddingdresses. Our lovely editor Denise talked to you thoroughly about the e-shop, the available options, and the benefits of shopping from them. So today, what I'm going to do is stick to my favorite dresses from the shop and to how I've imagined my own wedding to be (let's face it, we have all done this at some point in our lives).
As you might notice, there is a pattern among my choices. As a girl, I've imagined quite a few times in my life, how I'd like my future wedding dress to look like. Well, my style of preference might have changed through the years, but some details have stayed the same. I still want a big wedding, since I love huge family gatherings, and parties, but I wouldn't want to spend a fortune on it. For example, I wouldn't mind getting married at a beach somewhere with just a few family members watching the ceremony, followed by a bigger beach party with more of our friends and relatives.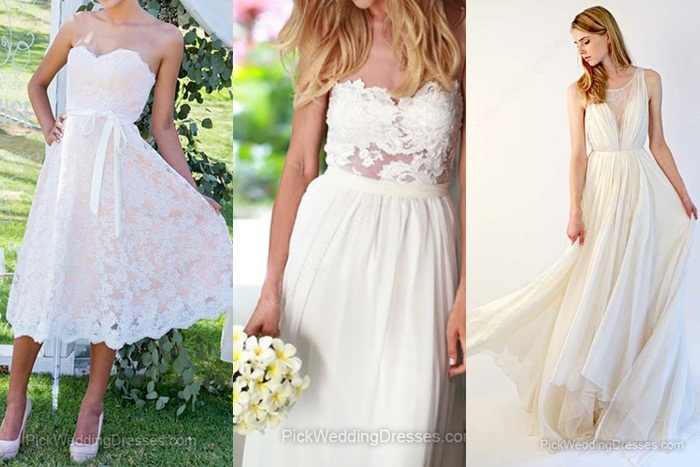 What I also know is that I want my dress to be simple, and ethereal, just like these wedding dresses I picked from the Wedding Dresses NZ category. They're all so pretty, especially the very first one. I love lace details on wedding dresses, and designs that are not too "heavy". I want the fabric of the dress to move with me, so I can dance all night at my wedding reception. And I love interesting details, such as mesh and cute buttons at the back of the dress, or ribbons and bows.
Well, however you imagine your perfect wedding to be, Pickweddingdresses got your dream dress covered. There are so many available options, and wallet-friendly prices, so be sure to take a look if you're planning your wedding in the next months! 😉