New face masks by Youth Lab.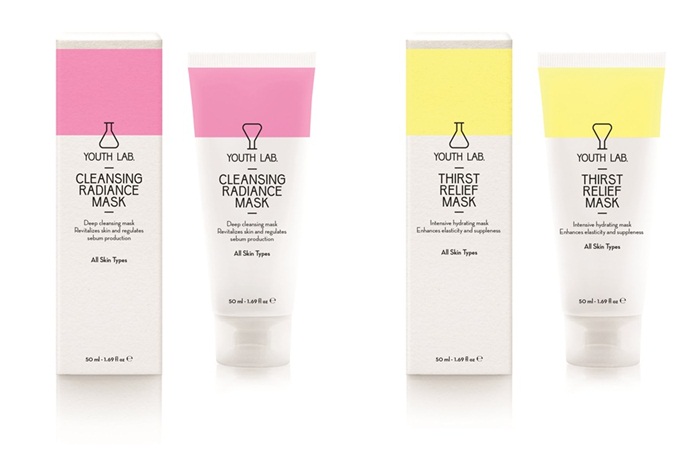 Greek dermocosmetics, YOUTH LAB., are advanced formulations of natural, herbal and bio-technological components that are designed to activate the skin's metabolic functions, for a visibly more youthful and healthy appearance!
With the same philosophy two new facial masks were created:
Cleansing Radiance Mask, Radiance, revitalizing and regulating oiliness mask, that enhances cell renewal and deep pore cleansing.
Thirst Relief Mask, deep and intensive moisturizing mask that stimulates the production of involucrin, a protein which fortifies the epidermal barrier and stimulates the production of collagen, leaving the skin velvety smooth.

Available in pharmacies, in selected outlets and on www.youthlab.com