Meet the Youtuber | Kate Tzoe

Katerina is a delightful Greek girl that manages to lift your mood every time, through her videos. She's the girl next door that everyone wants to be friends with, and that's exactly how she makes you feel… Like you're best friends, and she's sharing with you her new purchases, her beauty secrets, and the products she loves. She has a unique energy, a positive aura which you rarely find nowadays, and that's why I love watching all her videos. So, we asked her some questions, in order to get to know her better. Let's see what she had to say.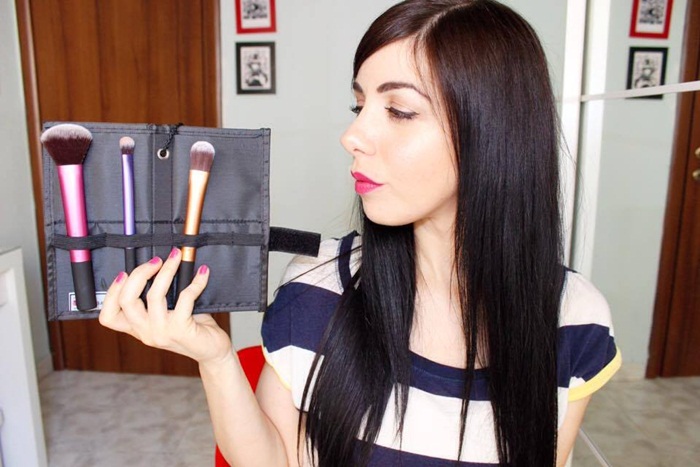 1) Tell us a few things about yourself. 
My name is Katerina, but my dad used to call me Joe (Tzoe in Greek) since I was little, because I was turning red like Joe Dalton from Lucky Luke, when I was crying. My family and closest friends who know that, call me Joe, so that's why I named my Youtube channel Kate Tzoe. I'm 33 years old, and it's something I'm trying not to think about because I'll get depressed. I was born and raised in Thessaloniki. I've been living with my boyfriend for the past 5 years, and we have 1 dog, 2 cats, and 2 goldfish together (yes I have a 5 year-old goldfish). We work on our pizzeria together, for at least 13 hours per day, every day.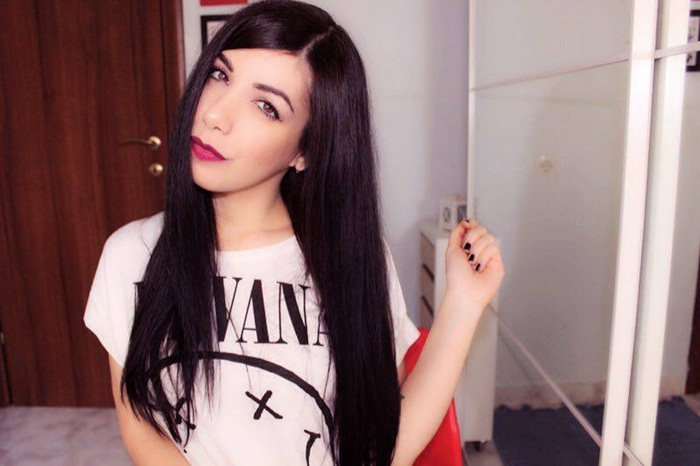 2) How and when did you decide to start your own Youtube channel? 
I'm very shy and insecure, and for me, Youtube was something I'd never dream of doing. But working long hours, made me want to find an outlet to clear my mind and forget my daily routine. Over the past few years, I've been left with almost no friends, as my best friend moved to USA with the love of her life, so I was left alone, talking to my boyfriend about cosmetics and hair day and night. So, about 3 years ago, I discovered blogging, and quickly after that, Youtube. I had been watching videos for several months, and I slowly started feeling that I wanted to do the same. So one day in June, I turned on my tablet (my first videos were filmed there, because I didn't have a camera) and I filmed "my favorite products of May", which was quite awkward, dark and unedited, because I knew nothing about editing back then. I liked the process so much that I now can't imagine a week passing without uploading a new video. I feel like something is missing.
3) Which video category you love filming the most? 
I love making "products I won't be buying again" videos, because I like talking about products I bought with high hopes, only to find they were useless, but I also love hauls, because I feel like I'm showing my new purchases to my friends. That's what I always did in real life; I showed my new stuff to my friends, for them to tell me what they think.
4) Which beauty product you can't live without? 
I think that's my concealer. There's always one in my pocket or in my bag… everywhere, because my face always has imperfections, and I want to be sure that if something new appears, I'd be able to cover it.
5) Have you encountered any difficulties since you started your channel? 
At first, everything was difficult. I didn't own a camera, my computer was not working, I didn't have enough lighting for my videos because our old place was dark, and everything was hard. Now that I have a camera and a computer, I still struggle with lighting. I don't have professional camera lights, so I film my videos with natural lighting. I only have 3 hours of natural light in my room, and after that it gets really dark, so I have to film all my videos at a very specific time frame. On rainy days, when there's almost no sunlight, I almost film my videos at the balcony for them to have good enough lighting.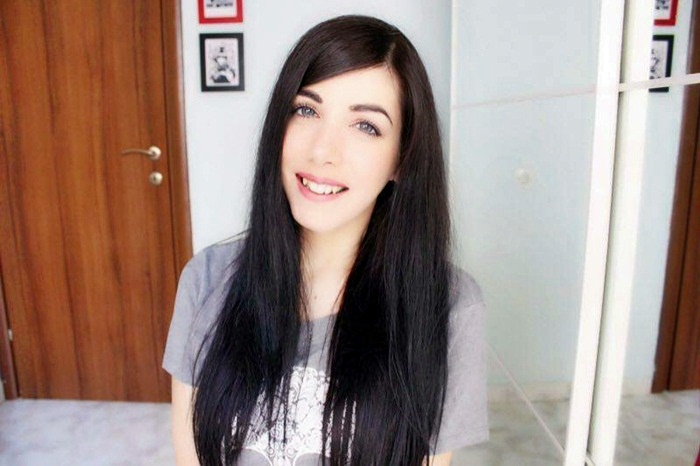 6) How do you deal with negative comments? 
I'm very lucky, because so far I haven't had many negative comments. To a negative comment from someone who's angry with something I've said or showed, I'm trying to calm down the situation through a civilized dialog, in order not to prolong the tension. It usually fails, but at least I've done my part and really tried. But there are some aggressive and even vulgar comments, that have nothing to do with the video, or with something I've said, so if I think that they insult me as a person, I just delete them and block the user. So far, that's only happened twice.
7) What do you like the most in Youtube-ing?
I like getting to know people… I've made many friends through this. I also like engaging with my subscribers, something that would have never happened if I hadn't begun my blog or my channel. What I also like is that it has to do with beauty. It's about women, and you can learn everything about hair, makeup etc.
8) Do you think that Youtube–ing have changed you in any way? 
I have more confidence, and my makeup skills are getting better and better. Of course since I started it, I avoid having money on me when I'm passing by Sephora, because I'm afraid I'll spend it all, something that didn't happen in the past. But that's ok, I only have one passion nowadays. The bad thing is that I spent far too many hours online, and it's difficult to stop.
9) Apart from beauty products, which is your biggest weakness? 
I would say, that my biggest love are my plants. I have nearly 70 flower pots, and when I have some free time, I delve, wash, change pots, and prune them for countless hours, and when I'm finished, I'm covered in dirt, from top to bottom. I collect plants and twigs, from wherever I can find them, even the road. Most of my plants were found out of garbage bins and with my care they became gorgeous and huge.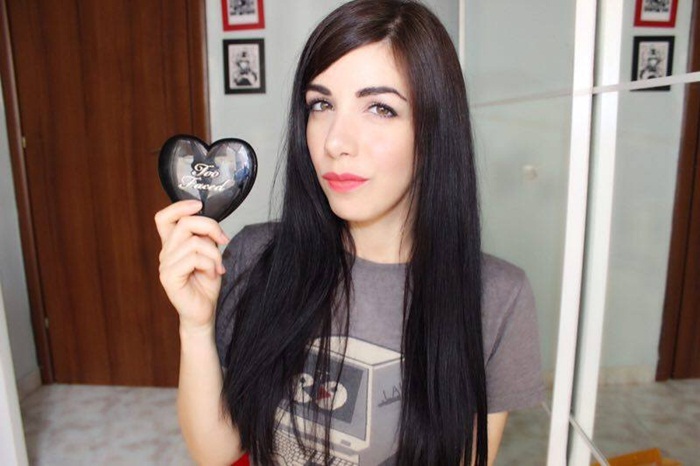 10) Which are your future plans/dreams, both for your channel and your personal life? 
To be honest, I haven't thought at all about my channel's future. In a personal level, I'd like things in our restaurant to get better. We're working really hard so as to work at normal hours, to be a able to have a family in the future. I may be 33 years old, but so far, I haven't felt the need to have a baby. It might be because I don't even have the time to think about it, but it's not something I preclude.
You can find Kate Tzoe at: