Rosie Huntington-Whiteley launches her own make-up line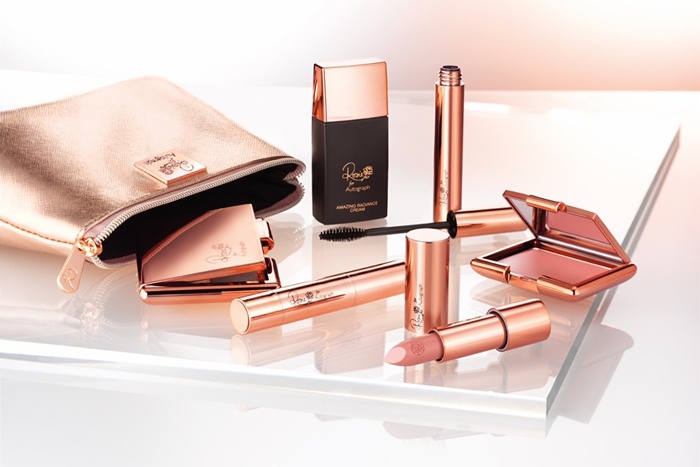 It's not the first time that Rosie Huntington-Whiteley's has partnered up with Marks and Spencer. They actually begun their relationship back in 2012 with lingerie and expanded to include a fragrance, activewear and sleepwear. Now, the latest chapter of their collaboration is a full make-up collection. "For me, make-up made sense as the next step because I have a genuine love for it. Like lingerie and fragrance it's something that's very personal to a woman, and something that we use every day", Rosie said in her Vogue interview.
The products which are designed to be easy and practical to use, are focused upon a neutral, flattering palettes of pinks, browns, creams and soft metallics and are inspired mostly by the hues used in the lingerie collections.
Source: Vogue.co.uk