Kiko Water eyeshadow review
It was a beautiful surprise to find this Kiko eye shadow in one of their stores during a trip. Apparently it was a new release and I just fell in love with the pink color. But it started in a different way! Let's take a look at the Kiko Water eyeshadow, in 219 Flamingo pink.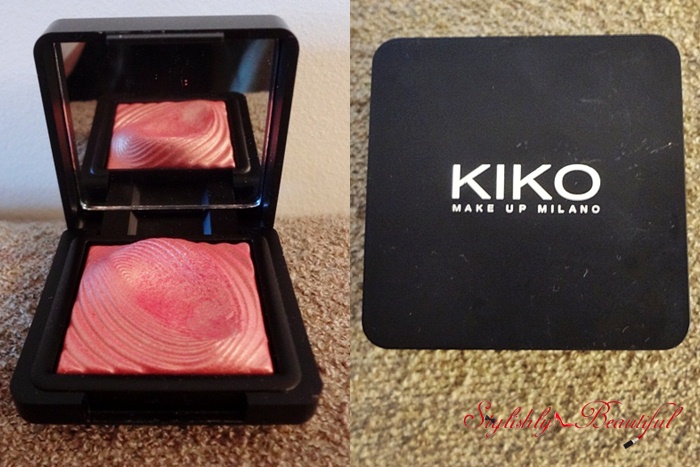 I love highlighters and my favorite one fell down and broke (it was powder). The product was discontinued 🙁 and so I kept buying during the last 2 months whatever I saw that could be used as a highlighter, trying to recreate the same color as my favorite one, no longer existing. This eye shadow was meant to be a highlighter for me 🙂 I tell you something, yes, it can be worn as blush, although I don't like to wear blushes, and as a highlighter – it will give you pink cheeks, in a discreet way, and a touch of glow, though not like I used to have from the highlighter that broke.
So, seeing that it wasn't really similar or with the same effect as the old highlighter, I decided to give it a go as an eye shadow. It is soooo beautiful, I didn't regret having bought it! It is well pigmented, the color is really beautiful and the lasting power is similarly good. It seems you can use it like that, a simple powder – but it comes with no applicator… such a pity – as well as wet, for a long lasting way. But it is long lasting enough dry, in my opinion, so I didn't use it wet till now. By the way, it comes with a mirror, isn't that good and cute? I totally recommend this eye shadow. The other colors were similarly beautiful!
The product was bought by me
Article photo by Denise S. for Stylishly Beautiful