Celebrity Style: Amber Heard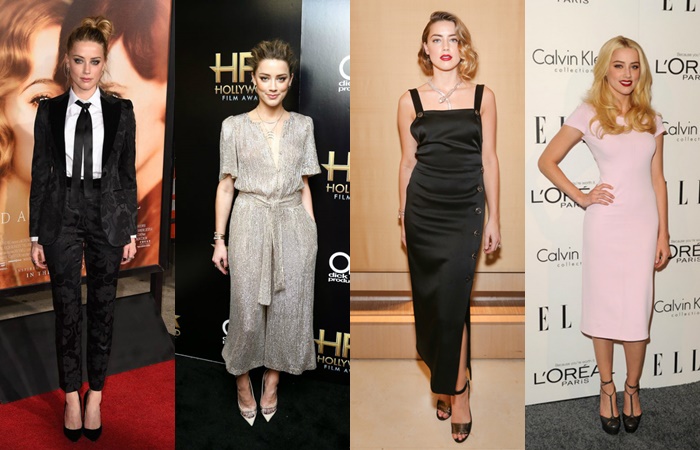 Amber Heard started getting widely known after her relationship with Johnny Depp. Ηowever she will always be my new age Old-Hollywood glamour icon. Her very feminine look is not something she creates for her red carpet appearances – she always dresses like that, reminiscing a beauty of another era. Either wearing glamorous gowns or tuxedos, with or without red lipstick, she always looks stunning. So this article, as you may have already understood, is going to feature her best looks. Enjoy!
*This is a guest post by Marianna of Vintageholicblog.com. Find her also on Instagram!!