Omgnb | The place to buy quality hair extensions and gorgeous wigs
Many women around us wear extensions and wigs, not just because they need that extra volume or length to their hair but also for confidence reasons. In case you don't know it, I wear hair extensions too, my hair is kind of short, weak and flat so I needed all the extras some extensions can provide! What you might also know is that extensions are not cheap, in fact the 100 extensions I wear cost about half a salary so you can guess that I've been searching for a cheaper alternative but with no discount in quality! So during my search I discovered omgnb.com which sells, among other things, gorgeous hair extensions, ready-to-wear ponytails, wigs and other worth buying items.
What I instantly fell in love with was the Clip in Hair Extensions! The variety they offer is enormous and every set of hair extensions is gorgeous! You can buy from plain blonde and plain brown to ombre extensions and shiny burgundy colors! There are also straight, wavy and really curly extensions, what's more to ask, you can find the perfect fit for you!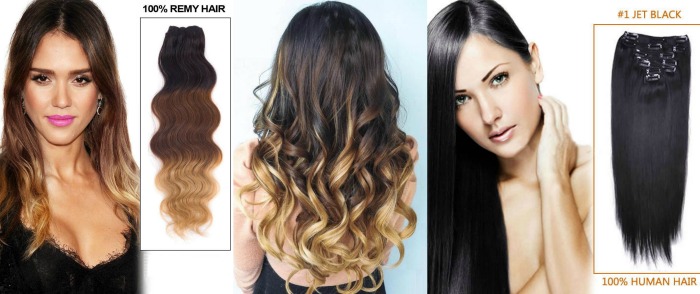 I also can't get over how gorgeous the Synthetic Wigs are -you know Jefree Star the super famous make up artist? Well if you do, you know that in every video he appears with different hair which of course is another wig! He wears pink, pastel and every crazy wig he can find and he is totally awesome! So in case you want to be that awesome you need these wigs and omgnb can offer you the most amazing options! From pale pink to a neon one and from colourful ombre to pistachio green you can find any gorgeous colour you crave and the most important thing is that you won't harm your own hair, you just wear the wig, play it cool and remove it without a single damage from the chemical ingredients of the hair dyes!
Omgnb also offers Cosplay Wigs and you will definitely love them! How many times have you dreamt of dressing like sailor moon or like an anime character? Well now you have the most gorgeous and unique wigs to transform you and let the game begin!
All in all omgnb.com offers a huge variety of products, with great quality, made of real human hair or synthetic, the choice is yours, just take a look at their site and you can thank me later!