Summer eyeshadow palettes
Summer is the greatest time for bright colored make-up. If you like a romantic look, you can try using only one color or more colors in lighter tones. If you want to be daring, every make-up house suggests blue and purple shades. We took a look and we suggest 5 palettes you can use to create a make up look for every occasion.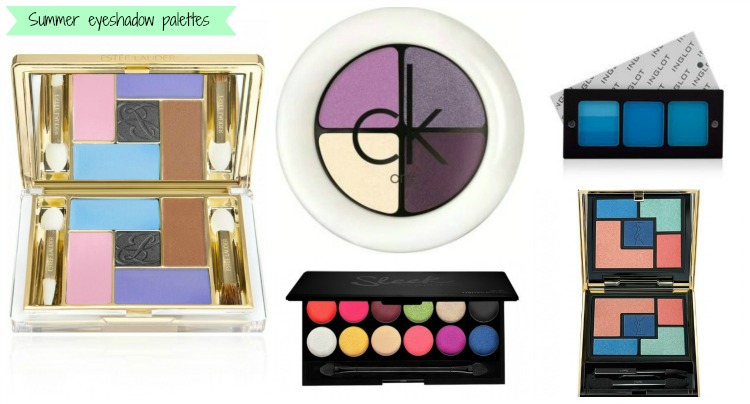 Estee Lauder Pretty Naughty Pure Color Five Color EyeShadow Palette. It's a palette of five colors that lets you create playful looks.
Ck one colour Quad in Disco. It's a palette that supports every shade of purple in every tone.
Sleek Rio Rio. This one offers many intense shades for daring girls.
Inglot Freedom System Eyeshadow No 105. It is recommended for lovers of blue. You can always create your own color combination.
Yves Saint Laurent Bleus Lumiere Palette. For a summery romantic make up look with azure hues and rosy/pink shades.