The VMAs: The yay, the nay and the meh
Once again the VMAs took place in USA and I couldn't care less for the winners and the losers! All I care about is commenting on the stars' dresses! So let's chit-chat!
The yay(s)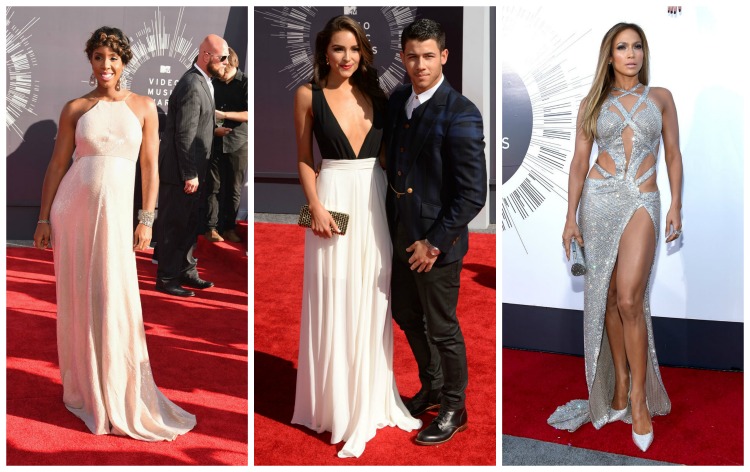 1) Kelly Rowland
Kelly was perfection; like a fairy! Her dress was simple and gorgeous and her braided hairstyle totally matched the look! Well done girl!
 2) Nick Jonas' date
I don't really know who she is, but she was absolutely gorgeous! So fresh and simple, she was glowing in this b&w gown! Congrats!
 3) J Lo
Well I don't really think that anyone else could pull off  this dress except for Jenny! This girl can wear a garbage bag and still look gorgeous!
The meh(s)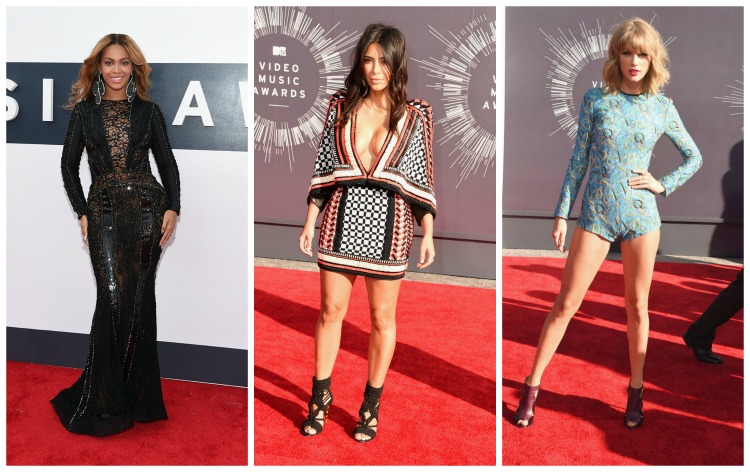 1) Beyonce
Beyonce wore her black gown and that was pretty disappointing! Hey Bey, you are a gorgeous pop queen, why not wear something golden or sparkly or anything colored? Don't dress like you are about to attend MJs funeral!
2) Kim Kardashian
A pretty dress and a pretty print, but come on Kim, cover your "ladies" a bit more!
3) Taylor Swift
She is mini-sized and she has gorgeous legs so why not wear this tiny overall… it was different and (even better) it was Greek! (made by Mary Katrantzou)
The nay(s)
1) Katy Perry
Katy decided that it was about time for us to enter a time-capsule and travel through the years back to 2001 and live again, on repeat the denim-dress-terror that Britney Spears started!
 2) Rita Ora
Oh Rita no no no, someone should tell you that this cheap looking dress is not appropriate for the awards… well it's not appropriate for any event for that matter!
 3) Victoria Justice
Well it's not that I hate it.. but it's too simple and I thought that the high-low/mullet skirt trend was over! In addition, I hate this crocodile skin effect!
So this was my opinion! Now it's your turn to tell me which look you loved the most!