Funny and creative clutches
So we are wearing a black outfit that looks "too" normal and we want to spice it up. Or we are just quirky girls and love to wear creative items. Whichever the answer, these are the clutches that can make an outfit look really outstanding in no time!

From left to right: Asos sleeping cat cross body bag, Lulu Guinness leather lips wristlet clutch bag, Asos Halloween lips clutch bag,  Vita Riva Kate Spade wicker lemon cross body bag
The most common ones by now would be the cat and the lips clutches, since many designers have used cat prints in their collections and red lips are all over Lulu Guinness works. But as Halloween approaches, what about wearing some of these funny clutches?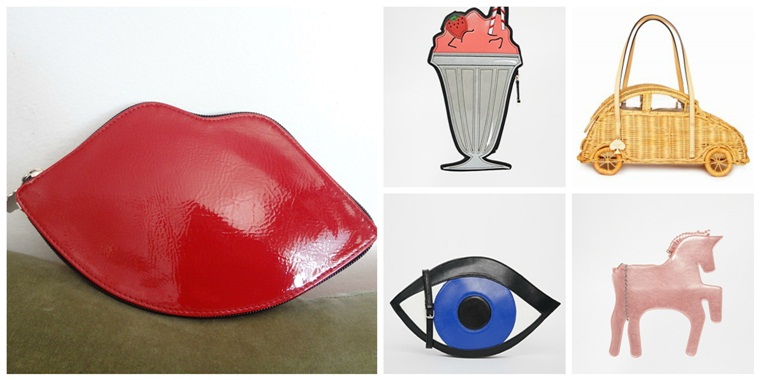 I like the trend! Lulu Guinness lips clutch (personal collection), New Look Milkshake clutch bag, Kate Spade Vita Rita straw car bag,  The White Pepper eye clutch,  The white pepper Unicorn clutch
There are more interesting styles: teapot, doughnut, bus… so, what do you think of this idea? Would you wear any of them?
One of the products displayed here is mine
Photos © StylishlyBeautiful.com by Denise S. and courtesy of Asos, Nordstrom and amazon