Practical and beautiful bags
I love pocket bags! They are so practical and also stylishly beautiful 😉 at the same time! I bet you can wear one of them at any possible occasion – from designer to high street styles, chic and casual pocket bags, as you can see below. Just pick your favorite!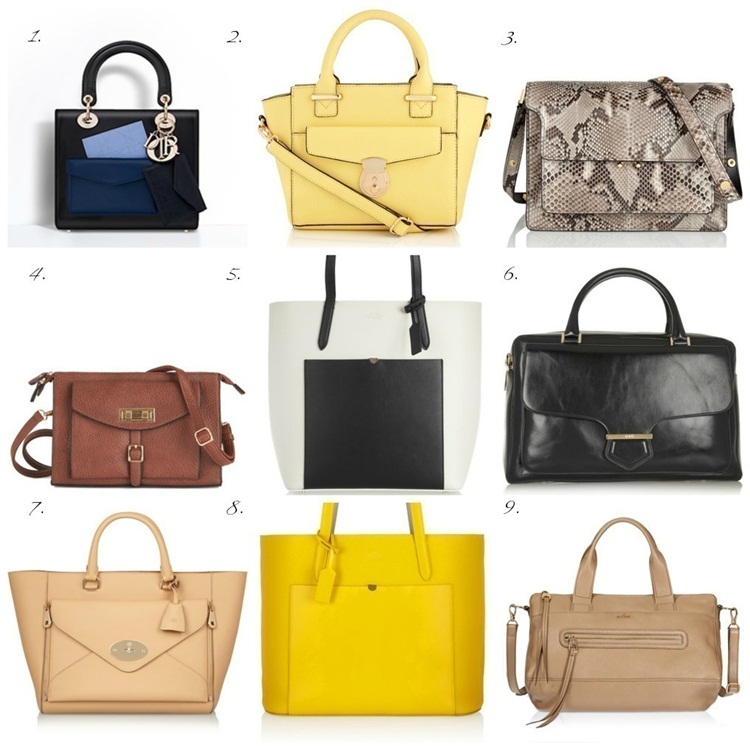 1. Lady Dior with colored pockets bag 2. Accessorize mini pocket handheld bag 3. Marni trunk medium python shoulder bag 4. Perks and recreation bag  5. Smythson texture leather tote  6. Tod's military large glossed-leather tote  7. Mulberry The Willow leather tote  8. Smythson Panama textured-leather tote  9. Laura double pocket zip bag
They look great for shopping, going to work or to the gym in style. I really loved them!
Photos courtesy of Dior, Accessorize, ModCloth and Net-a-porter