Korres A/W 14/15 Limited Edition – The Chic & Glowing collection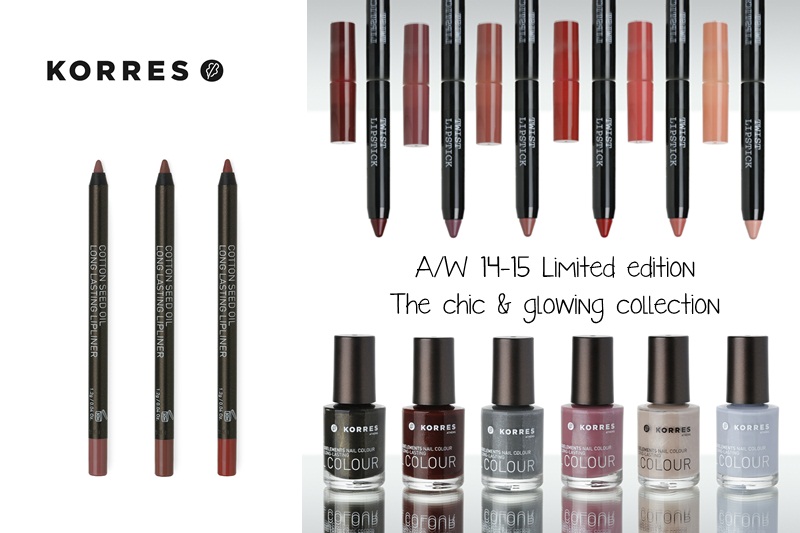 From the black shades that reflect the glow of the most mysterious feminine look to the discreet nude colors, the new A/W 14/15 Limited edition collection of Korres' make up line, dresses up 2 of its most popular lines, Raspberry/Twist lipstick and Myrrh & Minerals / Nail color to chic & glowing shades.
The new lip pencils with cotton oil emphasize on the details, by perfectly drawing your lips' outline.
On the other side, the darkest black on nails and toenails is still the most subversive element in one's look for this season, while the darker shades of the all-time-classic red and grey acquire an attractive shine, and the nudes give a chic outlet to a strictly winter palette. The lips go in harmony or make a contrast with the ends – perfectly highlighted by the new lip pencils, in bright red or dramatic burgundy, or simply stand back in the background in elegant tones.
From Korres' press release