Meet the blogger | Nothing Like Fashion

Rania is the beautiful redhead with the exquisite style who's behind the personal style blog Nothing Like Fashion. I discovered her blog when she was still making her first steps in the blogging world (a little while after I started my own blog) and I watched her evolve year after year, not only stylistically but also photographically. Rania's blog, in my opinion, is definitely one of the best Greek blogs out there, with excellent photography, amazing outfits that have nothing to envy from the bloggers abroad, and with a great attention to detail. I had the pleasure of meeting her in person recently, and talk to her, but for all of you who haven't and want to know more about her, I asked her to give us this interview. Meet Rania and her blog, and don't forget to follow her on her various social media accounts (You're gonna love her Instagram account).


1) Stylishly Beautiful Team (from now on SBT): Tell us a few things about yourself. 
My name is Rania Kelesidou and I'm a fashion blogger at Nothing Like Fashion. My blog is 4 years old, and at the same time I study Mechanical Engineering at the University of Thessaly.
2) SBT: How did you decide to create your own blog?
Surely, the idea of creating a blog came by reading other blogs from abroad. The whole idea of sharing your own style, not only when it comes to the part of fashion itself, but everything that has to do with lifestyle, and the way you get inspired by other people and at the same time be the inspiration for others through blogging, seemed really interesting to me from the start.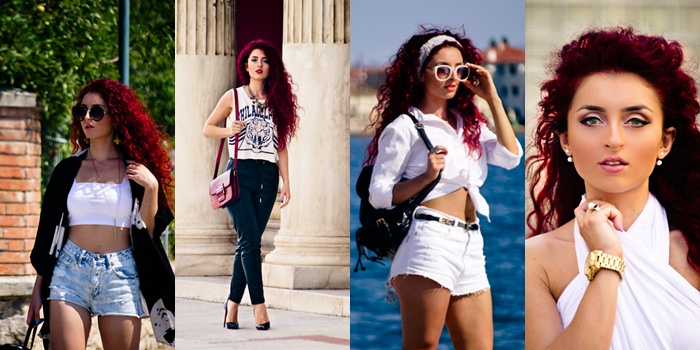 3) SBT: How would you describe your own style?

That's definitely difficult to determine. If you asked me this question 2 years ago, I'd say ladylike chic, but lately I've incorporated many edgy and minimal pieces to my style. I often like to experiment with rock chic style, even with more casual items. So to summarize it, I'd probably say it's urban chic with minimal references nowadays.
4) SBT: Which 5 pieces (beauty or/and fashion related) would you say that constitute your signature style? 
From fashion pieces I'd say: the over-the-knee boots, the black pointy pumps, and my 150 gray sweaters. As for beauty, I'd definitely say my cateye eyeliner (I don't think I can do my makeup without using eyeliner!) and my favorite perfume Pomegranate Noir by Jo Malone.
5) SBT: Which is your biggest weakness among these 4: Clothes, shoes, bags or cosmetics? 
Definitely shoes! Not that I don't love the rest (I don't want to start such rumors) but shoes get me more excited than anything else.
6) SBT: What's blogging for you and what do you like the most about it? 
Blogging for me is a way of escaping from my daily routine and do something I really like. I spend most of my days in a (pretty much) male-dominated university, so I feel that blogging is giving me the opportunity to express my great love for fashion and share my looks with anyone interested in seeing them. And I find it incredible, that there are people from all around the world, whom I have never met in person, yet they give some of their time every day to me and my blog.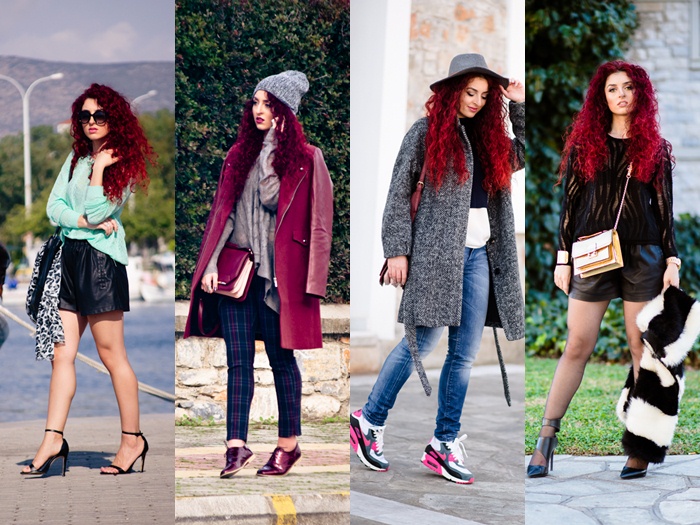 7) SBT: Do you think that fashion blogging has changed you somehow? 
I believe that it has changed me, by making me more daring. Taking outfit photos in central places with lots of people passing by and staring in wonder, is not the easiest thing in the world, especially in Greece where I live, but through my blog I've stopped being embarrassed. Sometimes you have to become insensitive and stop caring about what others say or why they stare. Life is too short to not do exactly what you want, and that is something I often realize through blogging.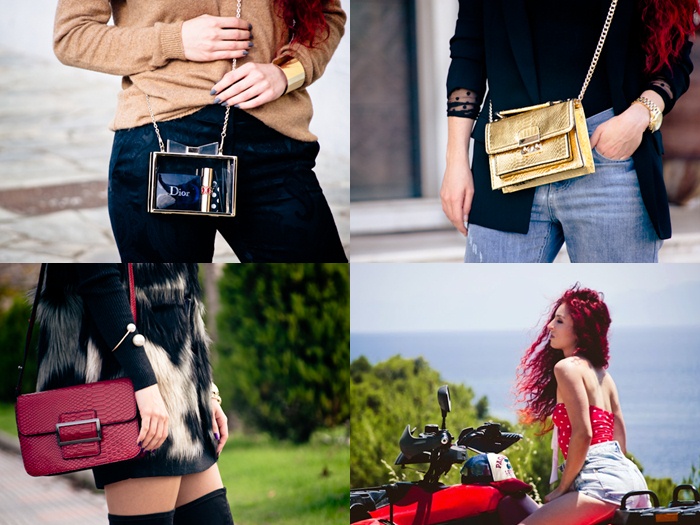 8) SBT: Is there something you did in the past, that you'd do differently if you had the chance to do it again now? 
I don't think there's anything specific that I'd change, to tell you the truth. Of course I've changed a lot over the years: my style, my makeup, even my photos and their editing process. I do everything differently than when I first started blogging. But it's the mistakes that teach you and making you get better at it. And I think it's really interesting for the readers of a blog to see how you were in the beginning and how much you've evolved. Blogs are not fashion magazines, with their perfect clothes and gorgeous models. They're created by simple girls and it's the personal element in them that is the most important factor for me.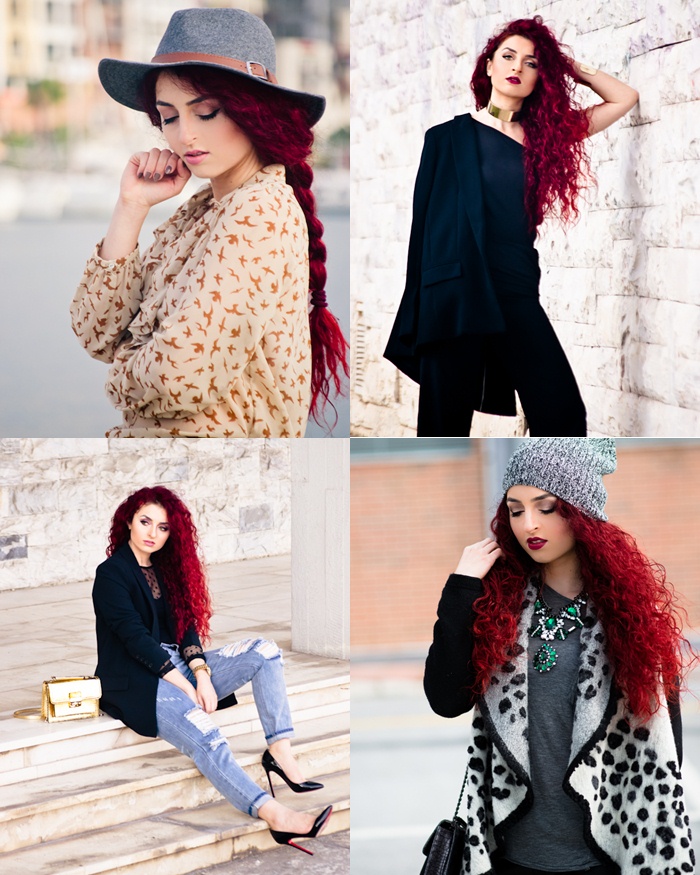 9) SBT: Have you encountered any difficulties since the day you started blogging? 
The biggest difficulty for me, from the day I started till today, is being able to combine my studies with blogging. I spend many hours of the day at my university, and together with the work I have to do at home, there's very little time left for my blog.
10) SBT: What are your future plans/dreams? 
For the time being all I want is to finish my studies and get my degree because it's something I've worked hard on, and I want to complete it. After that I'd like to try working in fashion. It would be ideal for me to manage to turn my blog into a career. That's definitely one of my biggest dreams!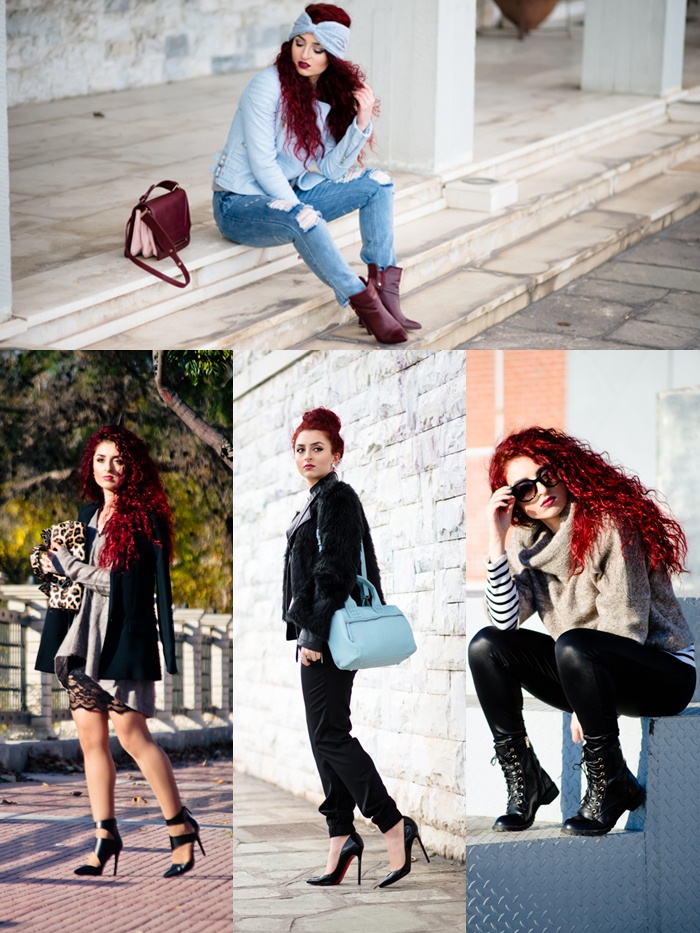 You can find Rania at the links below: