Meet the blogger | Red Rose Cheeks

I've been reading Katerina's blog for many years, and I was always impressed, not only because of her lovely and unique style that definitely makes her stand out, but also because of the amazing photos it has. She has a great love for her blog, and that's obvious from her work and her photos. Apart from fashion she also loves traveling, and she makes sure to take us with her on her trips through her well-written and well-photographed posts. So, meet Katerina and make sure to visit her blog and her social media accounts. 
1) SBT: Tell us a few things about yourself. 
We're starting with the difficult questions, hehe! My name is Katerina, but you'll usually hear my friends calling me Katoula or just Kat. I'm an elementary school teacher, and I love what I do; I always want to do it with joy. For the past few years, I've been working on my photography skills on an amateur level, and also on my personal blog. In a funny way, my life rotates and 'gets involved' around these three elements!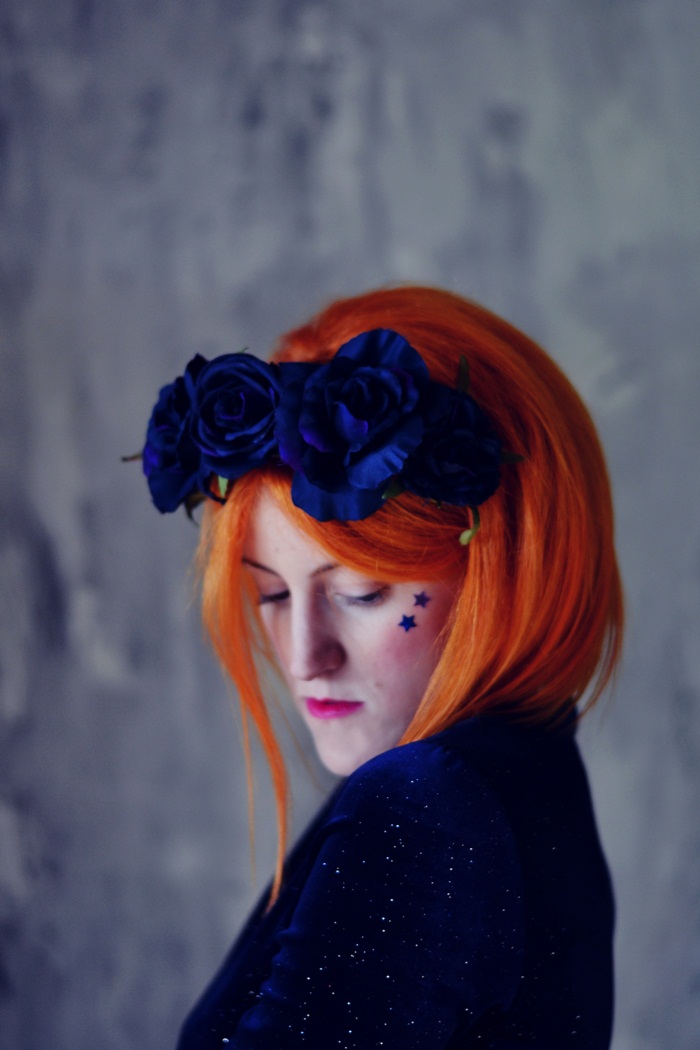 2) SBT: How did you come up with the idea of creating your own blog?
This time, about 5 years ago, I created (with much hesitation at the beginning) Red Rose Cheeks, because I needed to have a place of expression that would be totally mine. The initial hesitation slowly turned into a "pleasant stress ", into passion, into a mad desire to convey, in some way, the things I love and manage to lift my mood through the blog. And I say "the things I love" because I don't mean fashion specifically; I never considered RRC purely as a fashion blog, but I tried a lot over the years to enrich it with nice photography, travel moments, and other things that inspire me.
3) SBT: What was the inspiration behind your blog's name?

I wanted an original name, not necessarily connected to fashion; something joyful and optimistic. After filling pages and pages with name ideas on a notebook, I came up with Red Rose Cheeks. Red Rose Cheeks bring to mind childhood memories, playfulness, carefreeness and girls with pretty dresses who laugh and live life to the fullest!

4) SBT: How would you describe your personal style?

Hmm, that's a difficult question! Difficult because I feel I don't always have a specific style, but that changes depending on my mood, or even the season! I'd describe it as girly, often childish or at least joyful, with preppy tendencies or even boho, especially in summer when everything is simpler and carefree.
5) SBT: From your blog, we can tell that you really love photography. How did that begin? 
I always liked photography, and trying to bring out the best in everything I photograph. About 3,5 years ago I started photography lessons which I attend till this day. This makes me always want to get better and have beautiful photographs on my blog; tasteful and special.

6) SBT: What kind of photographs do you enjoy taking the most? 
I'll say, human moments. Hugs, couples holding hands, the moment everyone laughs in a group of friends, people in the street having an intense conversation… I want my photos to have sentiment!
7) SBT: Which is your biggest weakness among these 4: clothes, bags, shoes, or cosmetics? 
I think clothes are the ones which win me over. If I see a floral summer dress, I won't be able to get it out of my head.

8) SBT: Which is your favorite item in your closet (among clothes, shoes, bags or accessories)? 
Without thinking it twice, I have to say my Miu Miu mary-jane heels with the swallows. They have adorned my blog many times over the years!
9) SBT: What's blogging for you and what do you like the most about it?

Blogging for me is expressing what I want and love through my favorite posts, without necessarily caring about them being liked or popular. What I like the most is that blogging by definition, gives you this exact opportunity! Also on the plus, you get to know people who share the same interests with you! 

10) SBT: Which are your future plans/dreams? 
My biggest desire for the future is to be able to teach with more joy and better ideas. I want to always have the people I love around me, while my craziest dream is to live for a period of time in London; something I've been saying for years, but haven't been able to manage to do yet…
Follow Katerina: