New Beauty Tool face brush, by the YOUTH LAB.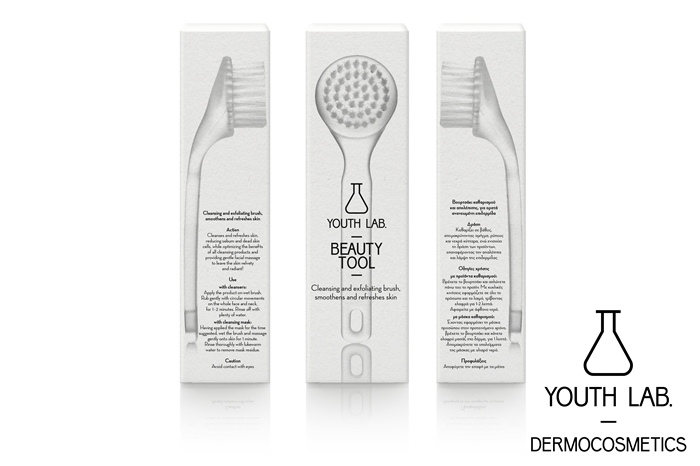 YOUTH LAB. is a Greek series of skincare products, released in early 2013 by DERMACON, a company with 20 years of experience in the field of Medical-Aesthetics.
All YOUTH LAB. products are advanced formulations of natural, herbal and bio-technology components that achieve the gradual release of active substances in order to activate the metabolic functions of the live layer of the skin and results in a visibly more youthful and healthy appearance.
The Facial cleaning brush & scrub, Beauty Tool, is the new essential "tool" of beauty that came to reinforce the action of facial care products, and cleaning products in particular!
ADVANTAGES / BENEFITS:
• Enhances the action of cleaning products.
• Offers deep cleansing as it removes grease, sebum from clogged pores, dead cells and dirt.
• Removes makeup or beauty masks even from sensitive or "difficult" areas of the face.
• Renews visible skin, offering gentle rejuvenating massage and leaves skin radiant and healthy!
USAGE:
• With cleaning products: Wet the brush and spread the cleaning product over it. Use circular motions to apply to the entire face and neck, rubbing gently for 1-2 minutes. Rinse thoroughly.
• With a cleansing mask: Having applied the mask for the proposed time, wet the brush and massage gently into the skin for 1 minute. Remove the remnants of the mask with lukewarm water.
Avoid contact with eyes
The Beauty Tool costs € 7.80 and is available in www.youthlab.com e-shop and pharmacies throughout Greece.