Lush launched its Halloween 2017 Collection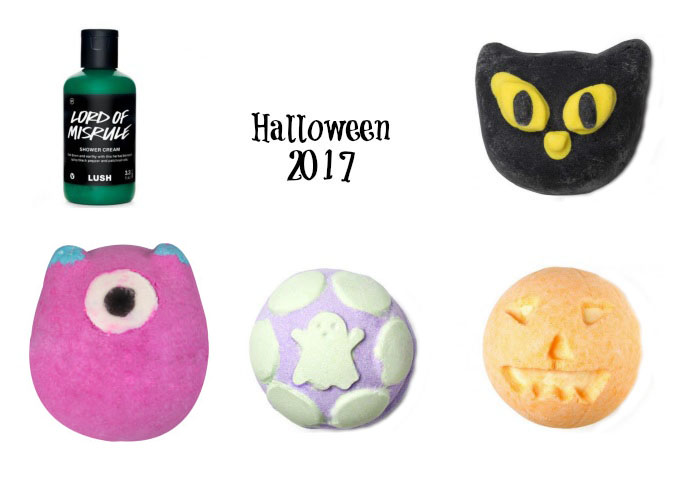 Lush is always one step ahead when it comes to new collections. You can already find the Halloween collection in stores in affordable prices. After trying most of these limited edition products, we are here to tell you which ones stole our heart.
Starting with the collection's best seller, the Bewitched Bubble Bar is enriched with bergamot and blackberry. Its sweet scent will easily cheer you up. It looks mysterious and cute at the same time like a cat. The Pumpkin Bath Bomb is here once again to offer a relaxing bath experience. The sweet vanilla is harmonically combined with the spicy cinnamon and gives a biscuity fragrance. Lush's first ever jelly bomb (the Ectoplasm), when tossed in your bathtub releases a gooey seaweed gel that softens your skin. The adorable Monster's Ball bath bomb will get you in Halloween mood in no time thanks to its design and colour. It's infused with neroli and lime oil and it has plenty nourishing properties. This year, we are lucky as the company decided to launch a shower gel version of the Lord of Misrule bath bomb.  It has a unique herbal blend of patchouli, black pepper and vanilla that leaves your skin amazingly soft and fragrant.
Lush always sells really fast its products, especially the limited edition ones. If you haven't already visited a store, you should go any time soon so you won't miss anything.