Real Techniques Bold Metals makeup brushes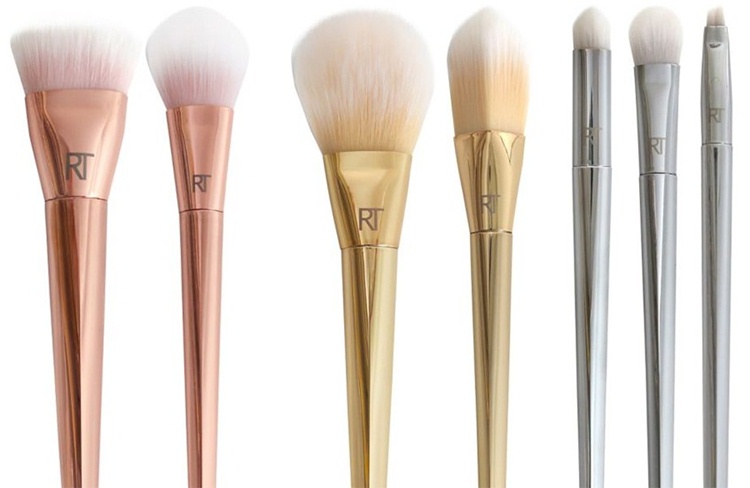 The Pixiwoo sisters are back with a new collection of Real Techniques makeup brushes. Their new premium collection consists of 7 brushes, made up of individually tapered ultra-fine hair bristles for unbelievable softness with weighted handles for maximum control.
The gold line is for the base and includes the 100 Arched Powder Brush and the 101 Triangle Foundation Brush. The silver line is for the eyes' makeup and has the 200 Oval Shadow Brush, the 201 Pointed Crease Brush, and the 202 Angled Liner Brush (perfect for the eyeliner). And finally the rose gold line, is suitable for the perfect finish of the makeup, and includes a 300 Tapered Blush Brush and a 301 Flat Contour Brush. Their price range is 15.99$-25.99$ and you will find them exclusively at Ulta and Boots.
Photo courtesy of Temptalia.com