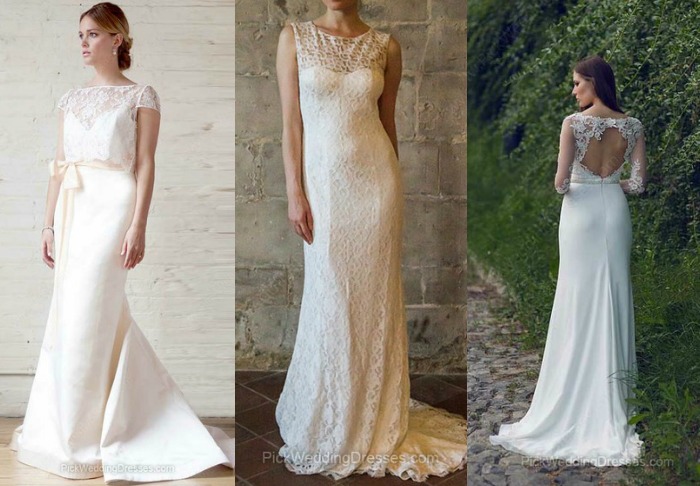 It's well known that most women dream of their wedding day ever since they can remember themselves. I admit it; I'm one of them. It might look easy, planning every little detail in your mind, but there will always be something that you will be anxious about, and this is your wedding dress. You want it to look like a princess' but it also has to be comfortable enough. You want it to be special, but not "too much". Moreover, you have to consider the weather conditions, because if you are feeling cold, you won't be able to enjoy the most beautiful day of your life, no matter how pretty you look.
Before you create a list with your city's shops that you have to visit, we have a suggestion to make. You can find wedding dresses online, on the site Pickweddingdresses. Denise has already talked analytically about this e-shop in a previous post.
Personally, I really love weddings in autumn. It's the season when the temperature drops a little, the leaves are falling down and nature has more warm hues. All of them create the ideal conditions for a dreamy wedding that reminds me of a fairytale. Your wedding dress might not be too revealing but it will definitely be romantic and aristocratic. It's really common to use lace for a discreet and beautiful coverage of the bride's shoulders and hands. Another option, if you feel like your wedding dress is going to look a bit more modest than you'd like, is to choose something that has a unique cut on its back. If you are daring enough, you can always choose a mini one that will also be chic for fall.
Pickweddingdresses can, without a doubt, give you the certainty that you'll be on the limelight of your happiest day of your life. And all of these, with just a few clicks.