Migato Grecious collection | Summer 2017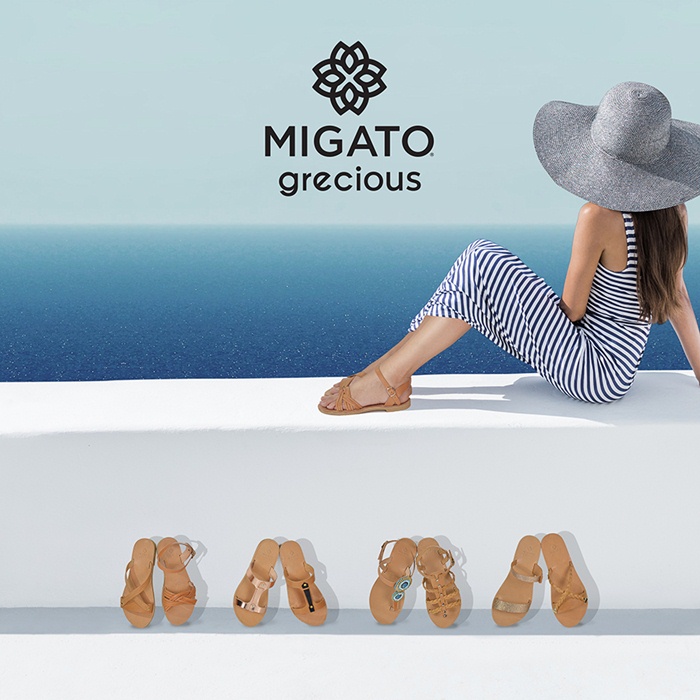 This summer, MIGATO presents its Grecious Collection, a new collection of leather sandals in ancient Greek style, entirely made in Greece. Inspired by ancient Greek art, the designs of MIGATO Grecious Collection are decorated with braids, studs and earthy black-and-taupe combos. The name of the collection is a play on the words Greece and gracious, symbolizing their Greek origins and the grace of their elegant designs.
Amalia Gatou, MIGATO's Creative Director, said: "As a Greek company with many years of experience in footwear and accessories, MIGATO Grecious is a natural follow-up to our collections. We are very proud and happy that it became a reality this year and that it allows us to highlight our creativity and the capabilities of Greek shoemakers".
The MIGATO Grecious Collection will be available in selected Migato stores in Greece, and also on migato.com