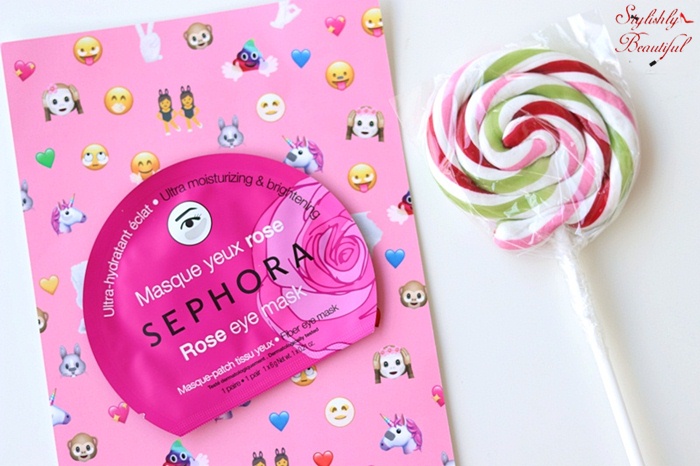 Do you know Sephora's Rose eye & lip masks (there's also a face one)? I tried them both last month, and I am most excited to repurchase the lip one. I tried it on after a day when I had swatched tons of liquid lipsticks, and my lips were dry and swollen. The lip mask made them look very plump and hydrated again. You just leave it on your lips for 15 minutes, or more if you'd like, and take it off. It's a sheet mask so it's really easy to use; no fuss at all.
I left mine on for more than 15 minutes because my lips were looking horrible and needed a lot of hydration, and didn't take it off until the lip mask was completely dry. That took around 30 minutes or less. But there's usually a lot of product in these single-use masks, which is very light-weight and nicely scented and feels likes a serum on your face/lips. So you can use the remaining product left on the mask and packaging and put it on your face or lips as a serum. I suggest you "lock the hydration" with a lip balm after using the lip mask, and follow the face masks with hydrating creams.
As for the eye mask, I didn't notice anything breath-taking, but I did like the fact that it left my under-eye area more hydrated and radiant. They're both really good and I highly suggest you try any of these Sephora masks, which are all very hydrating and affordable too. I'm definitely going to purchase more of them in the future!
Photo courtesy of Markella A. of DoYouSpeakGossip?
SHOP THE POST: