Meet the bloggers | Our Beauty Wonderland

"Our Beauty Wonderland" is one of my favorite blogs and I'm really happy to introduce you the girls behind it, today. Its thematology is mostly beauty posts but they are definitely interesting and inspirational. Even if you are not into beauty like us, you have the chance to find out new products and learn more about others that you are thinking of trying them out. Let's get to meet Jenny and Gogo through their interview and make sure to follow their blog and social media accounts, too!!
1) Stylishly Beautiful Team (from now on SBT): Tell us a few things about yourself.
We are Jenny and Gogo, two sisters who love make-up and beauty generally. We are both working on education. In our free time, we like going for shopping, taking pictures and writing posts.
2) SBT: How did you decide to create your own blog?
We have been reading foreign beauty blogs for a long time. But we didn't give too much thought on creating ours. One day we came up with the idea and we created our own. We saw it as an opportunity to share our opinion about everything we love and to exchange opinions and beauty experiences.
3) SBT: What inspired the name of your blog?
From the beginning we wanted "Our Beauty Wonderland" to be our portal to the magical word of beauty. We wanted a dreamy name so we "stole" it from our favorite fairytale.
4) SBT: Which is the beauty product you cannot live without?
We will probably give different answers in this question. Jenny can't live without mascara even if she doesn't create a complete make-up look. Plus her face sunscreen is always with her. Gogo can't live without concealer and her favorite face cleansing gel.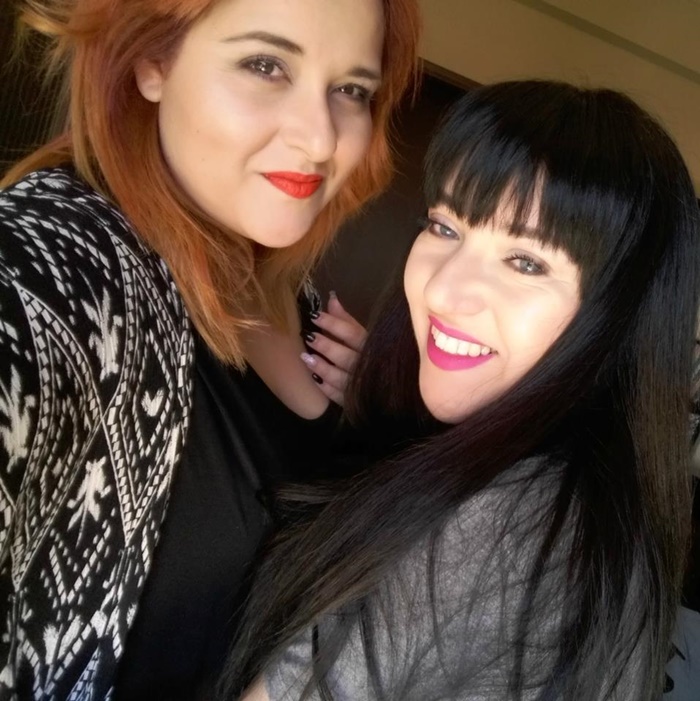 5) SBT: What is your night beauty routine?
We are sticklers to our night beauty routine, as we really enjoy it. We start with a make-up remover for the eyes and then a cleansing gel in combination with the Clarisonic. We also use a face toner and an eye cream. We complete our skin care with a serum and a night cream.
6) SBT: What do you like to emphasize on, in your make-up look, your eyes or your lips?
It depends on our mood, but most of the times we choose to create a soft eye make-up look and wear a bold lipstick.
7) SBT: Imagine that you are leaving for a trip tomorrow. What products are you taking with you?
Even though we tried so many times to take only the essentials with us, we couldn't achieve it. But in order to save some space in our luggage, we choose products in travel size. Inside our make-up bags you will find every single necessary product for both a make-up look and a full skin care package.
8) SBT: Which are the 5 key pieces, in your opinion, everyone should have in their closet?
We usually don't follow fashion and its trends but we think that a must-have piece has to be comfortable. If you have to choose five pieces, these would be a pair of skinny jeans, t-shirts, airy dresses, kimonos and sporty shoes.
9) SBT: What are your future plans/dreams?
If you are taking about blogging, we are planning to continue writing for a very long time in the future and we hope that our fan base will grow more.
10) SBT: Our final question is: Tell us a few things we may not know about you.
We can't wake up easily in the morning and we are addicted to coffee. You can find out more about our mood from our hair's changes. Moreover, we are not living in the same house anymore; we have two floors separating us.
Find Jenny and Gogo on: