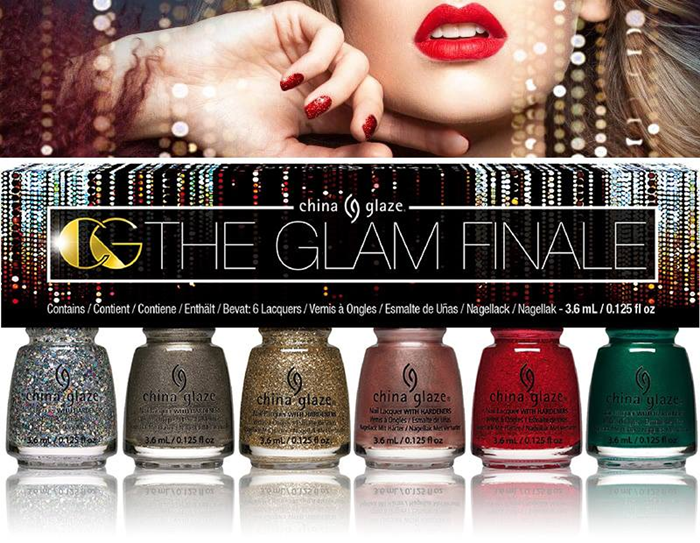 Even though we still need three months until Christmas, many companies have already started releasing their Holiday collections. Every girl adores limited edition collection. China Glaze launched the Glam Finale Holiday collection with 12 new nail polishes in bright and sparkling colours. I fell in love with the shades Teal The Fever and New Year, New Boo. The first one is a blue-green shade with glitter and the second a royal blue with shimmers. However, I believe that the Sparkle On is the most beautiful red shade I have ever seen.  The collection also includes 3 small sets which are quite affordable and ideal for giving them as a present.
The 

Slay Bells Ring Kit

 includes the Santa's Side Chick and the Slay Bells Ring nail polishes and the Ardell Spiky 385 False Eyelashes.
The 

As Good As It Glitz Kit

 includes 2 nail polishes in full size, the As Good As It Glitz and the Big Hair & Bubbly.
The 

Micro Mini Kit comes with 6 nail polishes in a mini sizes of 3.6 ml. 
We are certain that this collection is going to sell out quickly.