I have a "foundation obsession"! Actually I can say I'm obsessed with every new release – serums, moisturizers, lip glosses… and, as I said, foundations.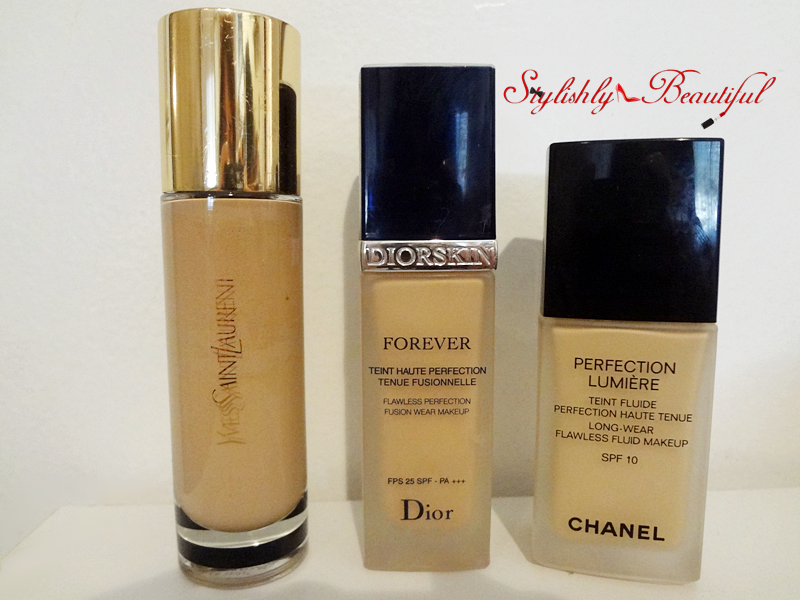 These are some of my favorite ones, though I'm always trying new foundations. I'll certainly write about other ones here, but now it's about these three products: Yves Saint Laurent Touche Éclat, Dior Forever Flawless Perfection and Chanel PERFECTION LUMIÈRE.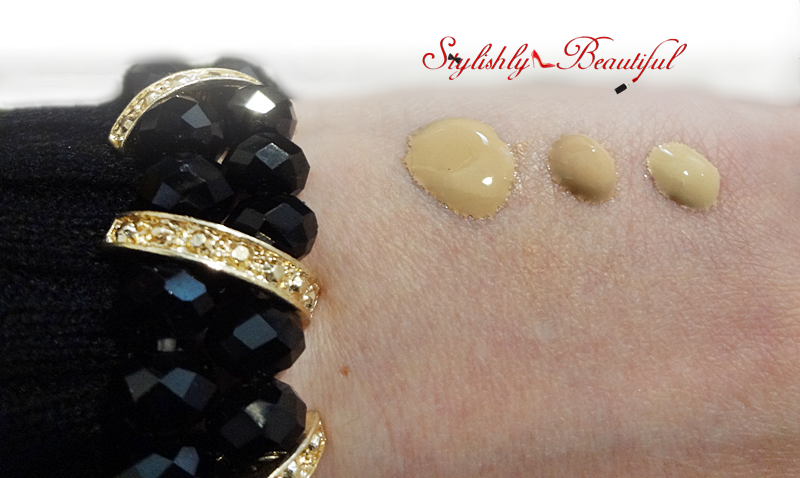 I have to say that I think they're all excellent. Each has a particular trait. My opinions, from left to right, are:
1) Yves Saint Laurent Touche Éclat – by far my favorite. It has 16 shades to choose from, so you will find the right one for your skin for sure. Having sensitive skin, I can only say this is my top choice for a foundation – it really acts like a moisturizer if I can say so, leaving your skin like velvet, dewy, well covered but in a very light way. If you are thinking of investing in a good product… this is the one, believe me!
2) Dior Forever Flawless Perfection – with 13 shades for you to choose from, it's also very good. I'd recommend this one if you want high coverage. You have to spread it really well to avoid a cakey effect.
3) Chanel PERFECTION LUMIÈRE – 14 shades, offering  full coverage. It's a bit like the Dior one, but not that heavy. I'd say it's between the YSL and Dior foundations. Though the YSL one can be spread with your fingers, this one – like the Dior one – has to be really thoroughly spread. I recommend a brush.
As  I said, Yves Saint Laurent Touche Éclat is my favorite one and suitable for my skin, but if you need full coverage you'll like the Dior one, followed by Chanel. Both leave a matte finish. Warning: all the three leave "marks" on mobiles 🙂 
My tip: some years ago I read that wearing one shade darker than your skin makes you look younger and appear friendlier to people 🙂 Now I follow this tip all the time!
  All products shown here are mine
Photo © StylishlyBeautiful.com by Denise S.