Chanel Blush Duo Tweed Effect Review
Chanel is one of my favorite brands – not only because it's very good to sensitive skin, like mine, but because of its quality bits, like pigmentation, that really lasts (in the case of lipsticks and foundations, for example). So I decided to buy two blushes from Chanel. One is this, now reviewed, the Chanel Blush Duo Tweed Effect. I thought the name is "chic", but honestly, how can you reach a tweed effect on your cheeks? Then it's not a good effect at all 🙂 Nevertheless, I knew the name was just to make it even more pompous (do we really need more pompous, after reading the name Chanel?) and knew it was to catch consumers. The color seemed to be very good and so, I bought it.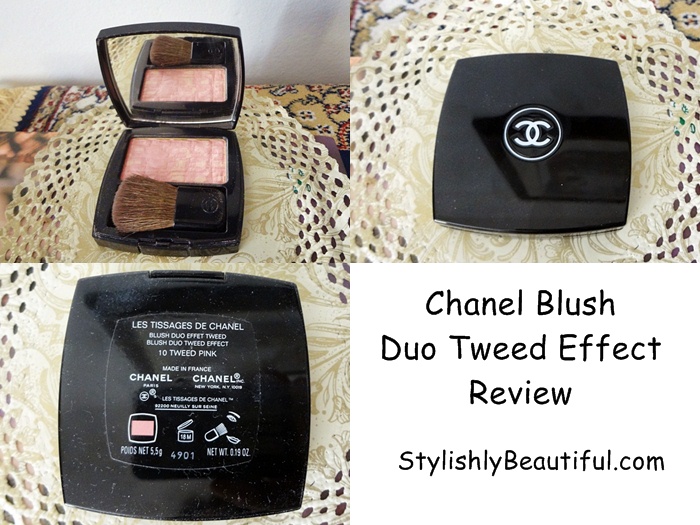 The quality is still good – it doesn't provoke anything bad to the skin, but that's a point as well – nothing is provoked 🙂 It's so subtle, that I barely see it on my cheeks. The product has some glowing particles, so I thought it would act a bit like an illuminizer as well, and no, it doesn't. Actually, it's like applying nothing. I suppose another color can deliver more, like Coral (they offer that, too), but as I prefer pink I decided for that – coral was a bit too heavy in my opinion. And then, well, pink or nothing is the same on my cheeks – it's only my opinion. Would I buy it again? No. But the packaging is sweet and decorates my vanity table now 🙂 And maybe, because the color doesn't really show, it can be used a facial powder, for re-touching? That could be a good idea!
Product displayed here is my own – Photo © StylishlyBeautiful.com by Denise S.