Hoop earrings are beautiful in any season, but they really can be seen as "earrings that personify summer" – it seems they give such a boost to any beach or pool look, during the day or evening when we go to nice restaurants along the coast, informal taverns and so on. They are really so "democratic" 🙂 You can find them in many prices and materials and also, they are not just "dull" hoop earrings anymore – they come in a variety of ways, with embellishments and textures. Let's see some really nice hoop earrings today!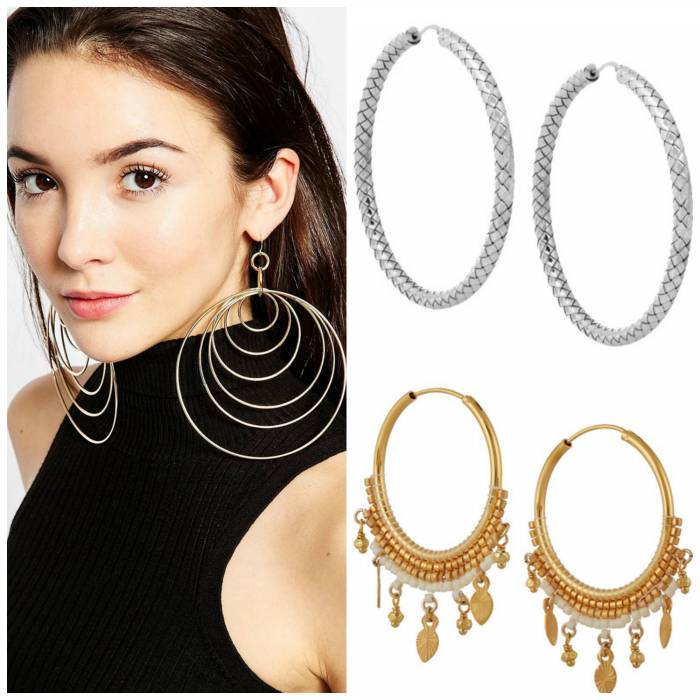 The bigger picture shows Aldo Sevydia Hoop in Hoop drop earrings. Above we have Bottega Veneta Sterling Silver Hoop Earrings and below, Chan Luu gold-plated beaded hoop earrings.
Bigger picture: Asos occasion open loop swing earrings. Above, H&M 2 pairs earrings – you can wear them in two different ways, really nice! Below, H&M Large creole earrings.
And to finish, these beautiful elegant earrings: on the left, Susywan Deluxe Hoop Tassel earrings and on the right, Melissa Joy Manning 14-karat gold multi-stone earrings.
Do you like hoop earrings? Do you wear them? Hope you liked the selection!
Photos courtesy of Asos, Net-a-porter and H&M
SHOP THE POST: