Sigma cleaning brush gloves
Sigma is a brand known for excellent makeup brushes, no doubt. But what about cleaning brushes? It seems to be simple, but it can be a bit tricky. So Sigma solves this for us, too, with a line of cleaning brush gloves, that are really so helpful – and the best, efficient! You can choose the one that better fits your pocket or needs. We are going to show some here!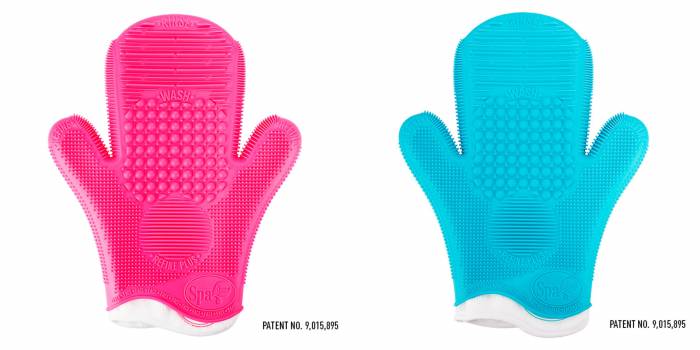 The 2X Sigma Spa Brush Cleaning Glove is the newest cleaning brush product, an upgrade from another glove also produced by Sigma. It has two thumbs as a means to add more comfort, so they say, with a way to clean the brushes faster. In their words, with 8 advanced cleaning textures, including 2 new ones, the Refined Plus Eyes and the Refined Plus Face. And you can choose among 4 colors to buy – black, blue, pink and aqua.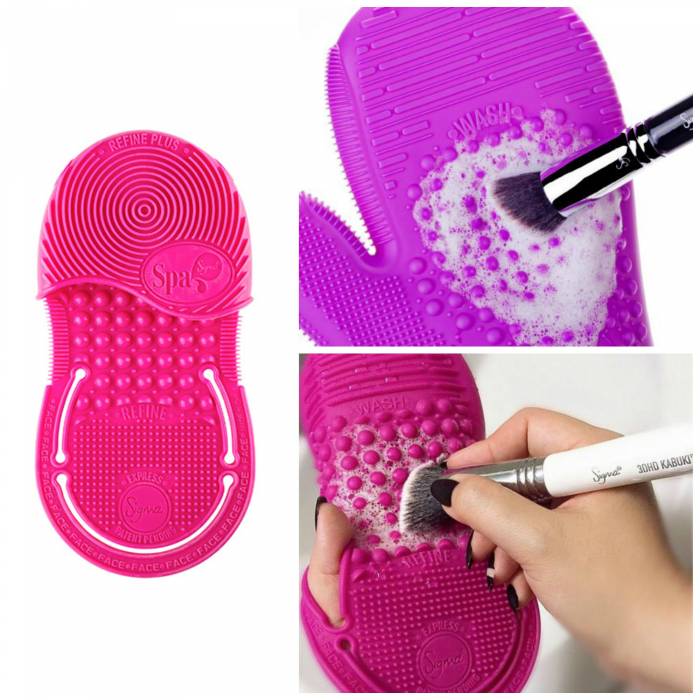 But if you want, stay with the "old" one, also effective, the Sigma Spa Express Brush Cleaning Glove. Sanitizing the brushes is so important, it means better skin, of course! This glove deep cleans and removes makeup from the brushes without damaging the fibers. Such a clever idea!
Choose the best one for you, and remember: just by cleaning the brushes you have, may mean having better skin in no time!
SHOP THE POST: