Nails Inc. spray nail polish
This is a great novelty! Nails Inc. released two colors of nail polishes that you can spray on your nails! They say it's practical and easy to wash the excess that will be on your skin, since by spraying it, it will go everywhere. So if it's true, that is genius!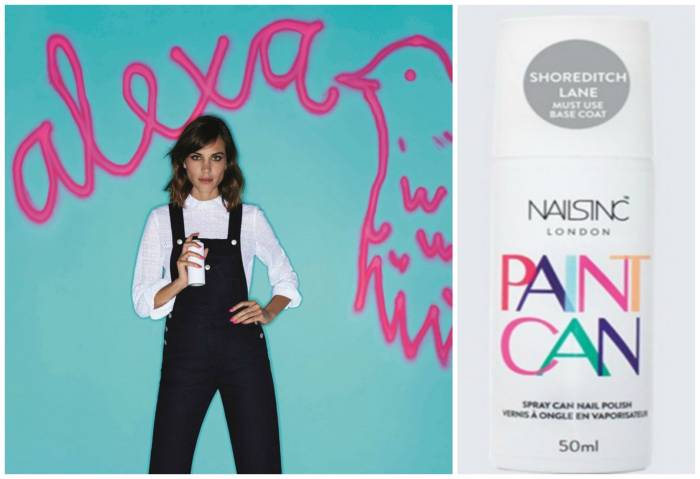 First, apply a base coat, allow it to dry and then spray the nail polish – choose the pink (Hoxton Square) or silver colors (Shoreditch Lane). Wash after that procedure  to remove the extra nail polish (that will be on your skin, as said before). And so, ready! In seconds! Alexa Chung was invited to show the nail polish spray can.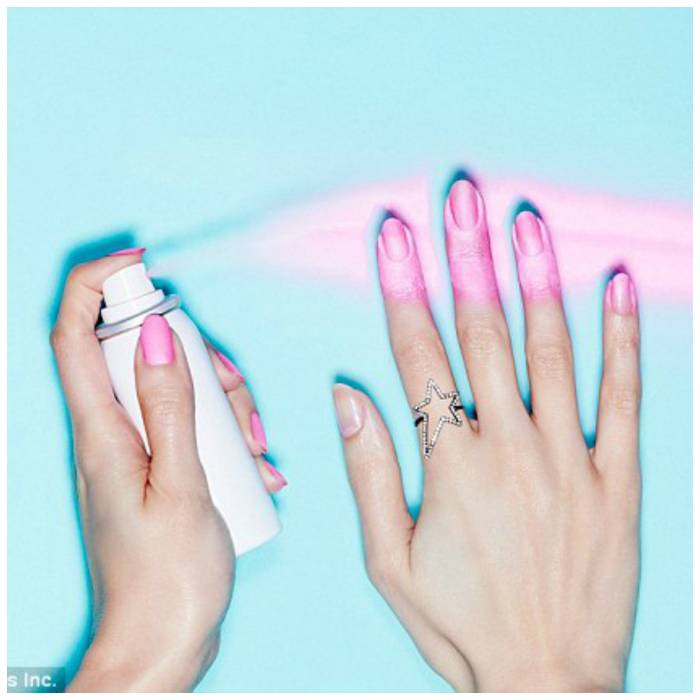 Will you try this kind of graffiti on your nails 🙂 ? I think it is worth a try to see whether they are really good!
Photos courtesy of Nailsinc and Cosmopolitan