Balmain x L'Oreal Paris lipstick review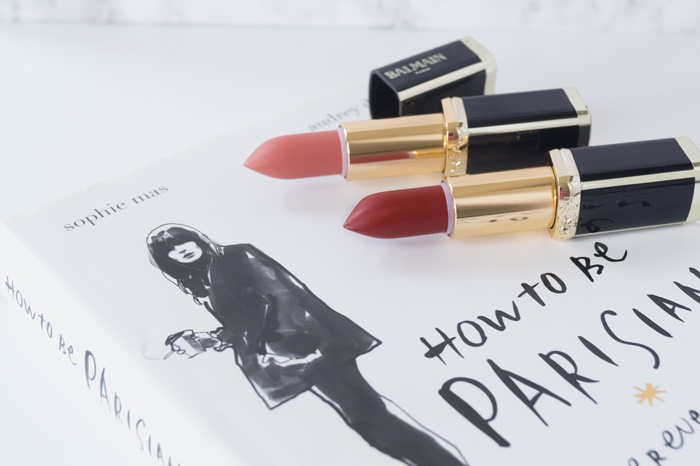 A few months ago we told you about the Balmain x L'Oreal. When I saw the colours I couldn't resist and I pre-ordered the 2 lipsticks from Bol.com. I use them almost two months now and I didn't regret buying them. Let's jump right into this review because I don't want it to be super long.
First I will start with the packaging. Both of the colours that I bought are from the Couture category so the packaging is black with gold details. To be honest with you I thought that it would feel more luxurious than it does but other than that I like it.
Moving on to the colours that I choose. I wanted shades that I could wear everyday all day so I picked a classic red and a peachy pink. The red one is called "Domination" and personally is my favourite from the two of them. It has a stunning rich red colour which is not either too dark or too light. For me is the perfect red. The other one is called "Confession" and it has a pretty peachy pink nude colour. I love it for an everyday look.
Each Balmain x L'Oreal lipstick costs 14, 99 on Bol.com. If you live in the Netherlands you can also find the in selected Etos and Kruidvat stores. You can't find all of the 12 shades though but only six of them. The collection is limited edition so if you want them you better hurry! Unfortunately, if you don't live in the Netherlands I don't know where you can find these lipsticks.
Photos courtesy of Ioanna T.