Mac X Robert Lee Morris Collection for Holidays 2017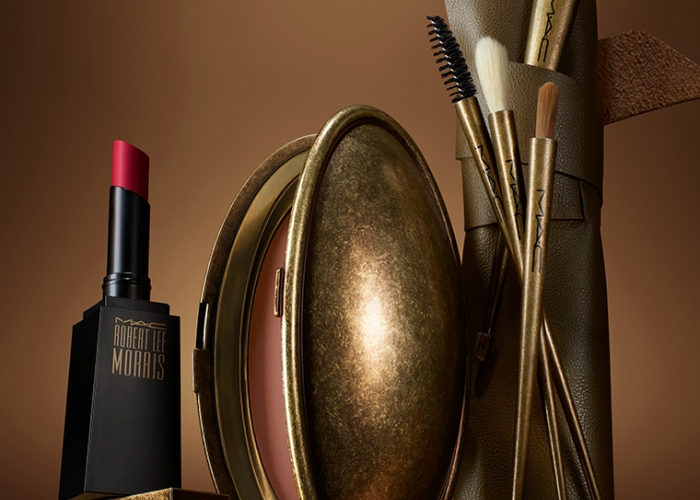 The new captivating collection from the collaboration Mac X Robert Lee Morris is here!'Timeless yet astonishingly contemporary – Robert Lee Morris crafts fine jewellery that eludes categorization, existing at the boundaries between fashion and sculpture.' This new limited edition collection features a line of well loved Mac products in a different packaging and with a completely different style. Mattene Lipstick, Pro Longwear Powder/Pressed, Powder Blush and a selection of brushes take on ultra-luxurious forms in Morris's hands – primordial, futuristic, fantastical. It is undeniable that the the new Mac X Robert Lee Morris Collection will be the perfect gift for any beauty lover for Christmas 2017!
MATTENE LIPSTICK, $25.00 U.S.
LYCHEE:

 Soft nude pink

PERSIMMON:

 Warm peach nude

PUMPKIN:

 Warm pink

FIG:

 Deepened reddened rose

CONCORD GRAPE:

 Dirty cool mauve

POMEGRANATE:

 Deep cranberry
PRO LONGWEAR POWDER/PRESSED, $45.00 U.S.
LIGHT PLUS:

 Light

MEDIUM PLUS:

 Medium

DARK:

 Dark
POWDER BLUSH, $39.00 U.S.
PEACH:

 Bright clean gold

LINDA:

 Soft pink/bronze

RHUBARB:

 Deep maroon
BRUSHES, $45.00 TO $55.00
135 LARGE FLAT POWDER

 $55.00 U.S.

168 LARGE ANGLED CONTOUR

 $45.00 U.S.
SMALL MIRROR COMPACT, $20.00 U.S.