Urban Decay Distortion palette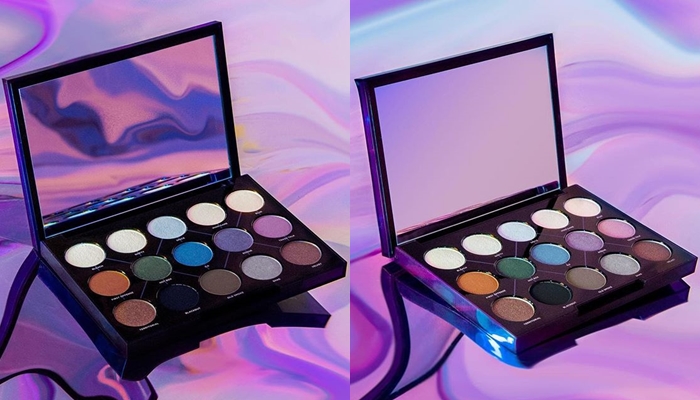 Urban Decay did its magic again and came out with a new stunning palette. I can't describe how in love I am with this palette. It's called Distortion and let me tell you a few things about it. The Distortion palette contains in total 15 colours. Ten of them (the 2 rows in the bottom) are traditional colours and the first row consists of 5 transformer shades to create the perfect duotone hues. So first apply any colour you want from the 2 bottom rows and then put on top of them apply any shade from the top row. You will see the colour underneath transform to a new hue.
According to Urban Decay's official website the colours blends easily, feels velvety and has an insane payoff. The packaging is absolutely fantastic.  The case has a faceted lid with a cool holographic effect and a transparent purple base. One more think that you need to know about the Distortion palette is that is 100% cruelty free and without parabens. It's limited edition, costs 48$ and you can buy it now at Sephora. com.
Photos courtesy of Urban Decay's official Instagram account