Korres Golden Krocus Ageless Saffron Elixir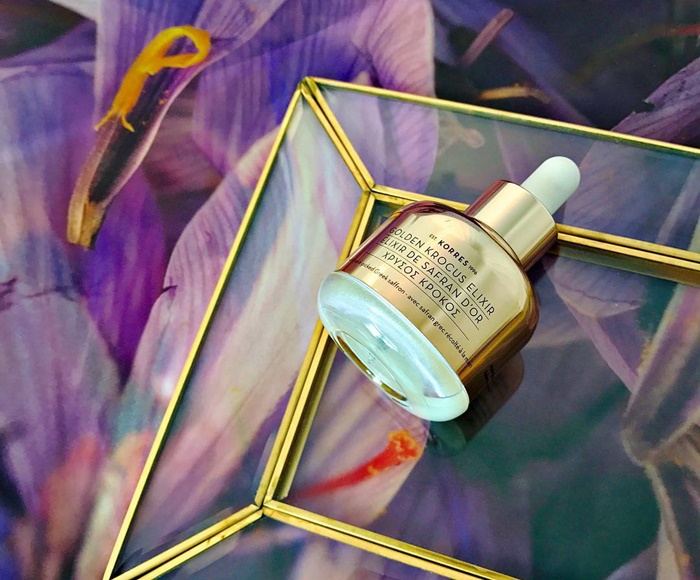 Korres never failed to impress us with its new releases. The beauty brand introduced us the Golden Krocus Ageless Saffron Elixir, a powerful anti-aging serum formulated with one of the most precious spices in the world. 
Saffron is a spice derived from the flower of Crocus and it's is rich in antioxidants, minerals and vitamins A and C. It protects the skin from environmental damage and helps create a brighter and clearer complexion. The brand combined this antioxidant spicy with beta-glucans, peptides and amino acids to create a powerful rejuvenating elixir. It aims to strengthen the skin's protective barrier and help to visibly firm and lift.  Moreover, it promises to reduce the appearance of fine lines and wrinkles. The formula also includes a complex of amino acids and polysaccharides coupled with some low molecular weight hyaluronic acid that let the skin bind moisture more effectively.
Golden Krocus Ageless Saffron Elixir is 94.9 % natural. Like all Korres' products, it is made without petrolatum, mineral oil, silicones, propylene glycol, and ethanolamines. It's without doubt a luxurious elixir with a great beneficial action.