Look of the day | Stylish in Summer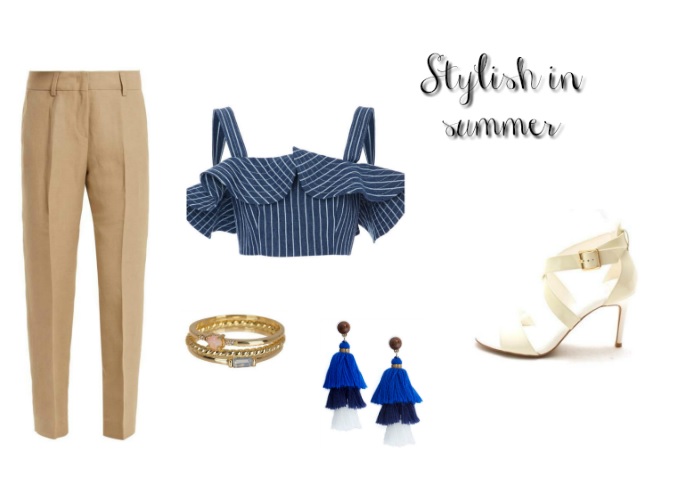 The weather is still a little bit unstable but don't let it bother you ladies. Summer is so close and we can't wait to wear something lighter. I came up with an appropriate outfit for these days when the temperature isn't too high but you don't need a jacket either.
All you need to be stylish in the beginning of summer is a good pair of trousers. A light shade like beige is a good fit for this season. Pick a ruffle crop top for a playful touch. I found this beautiful blue one and I'm seriously thinking to buy it for myself. A pair of high heels will upgrade your look to a more feminine one. I know that some women are afraid choosing white pairs of shoes but I believe is a great match for today's look, isn't it? Lastly, I suggest you complete your look with some jewels like a discreet ring and an impressive pair of earrings.
SHOP THE LOOK: