We have already introduced Marianna to you through her interview. She is the ideal person to talk about glamour as she always has the most beautiful and stylish details in her looks. So, we asked her to write a post with some tips on how we can add a glamour touch in our daily life. You can find more inspirational tips by her, on her Instagram account and her personal blog.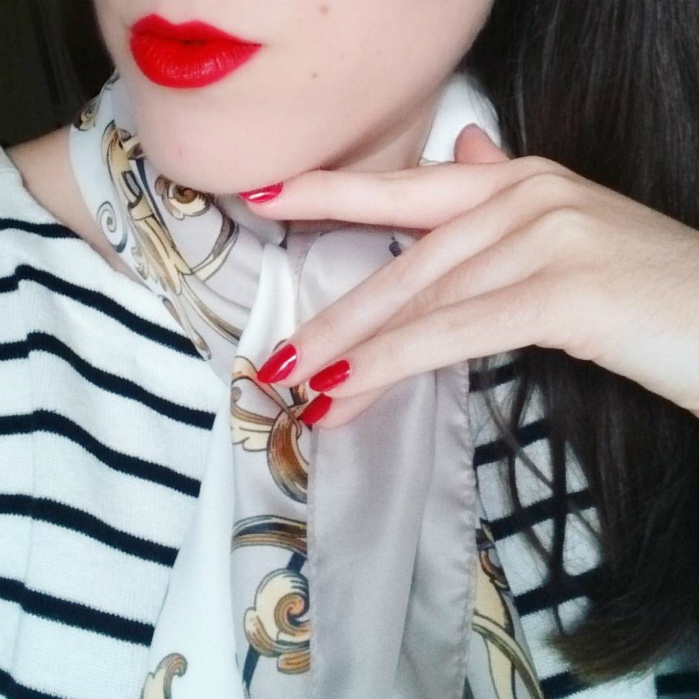 I love the word "glamour", even though its meaning is a bit misunderstood. A glamorous woman is a woman who always pays attention to her appearance and likes to do so. Due to the fast pace of our lives, of course, looking good is not always a priority, so in this article I'm going to show five ways of always looking glamorous without really doing much. You only have to choose the way that fits you and start using it every day!
1. Jewellery
A glamorous piece of jewellery is always catchy. Find the one that look good with most of your clothes and wear it on a daily basis.
2. Sunglasses
A nice pair of sunglasses is something worth investing in for me. Sunglasses not only protect the eyes, but also work as a fashion statement. Choose a pair which has this little something (crystals, for example). Be sure that your "simple look" will no more be "simple".
3. Perfume
Just consider how many times you've connected a person to the perfume they wear, or how many times a perfume has set you in a certain mood. A lot, right? Finding a perfume that fits you is quite important, as it's some kind of a signature and of course, it's the last touch to a nice look.
4. Accessories
Accessories are more important than clothes, as they can easily elevate them. A good quality bag, or a scarf, are some pieces that can instantly make a woman look glamorous. Find the right accessories and invest in them.
 5. Make-up
Make-up is necessary no matter how naturally pretty a woman is. The right make-up can make each woman look glamorous. If you don't have time for a full face look, just focus on a certain part of your face. I rely on my red lipstick, as it makes me look good in an instant. Find what makes you look good and never go without it.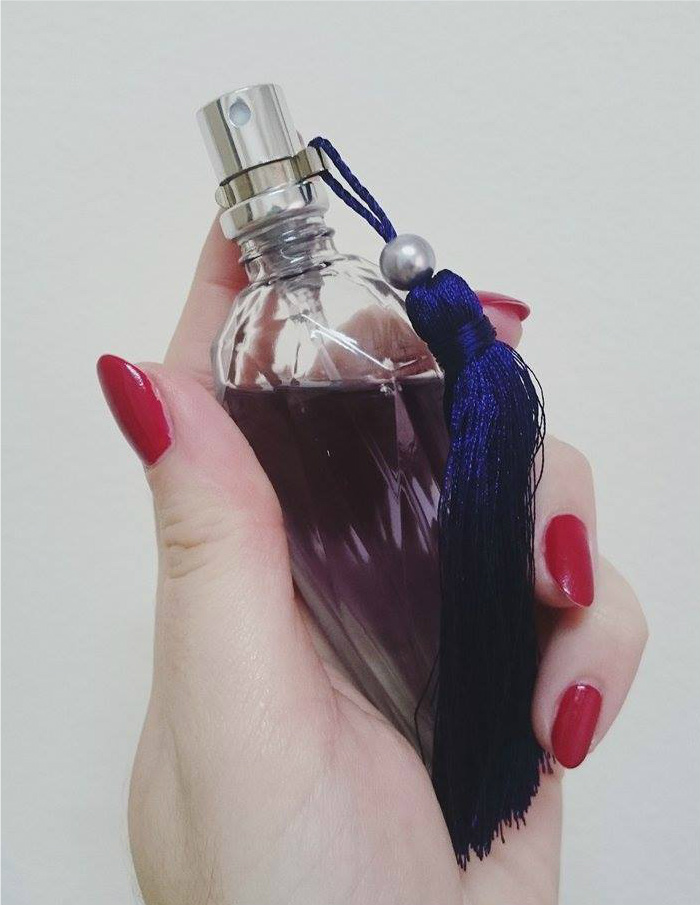 Photos courtesy of Marianna
SHOP EASY GAMOUR ITEMS: