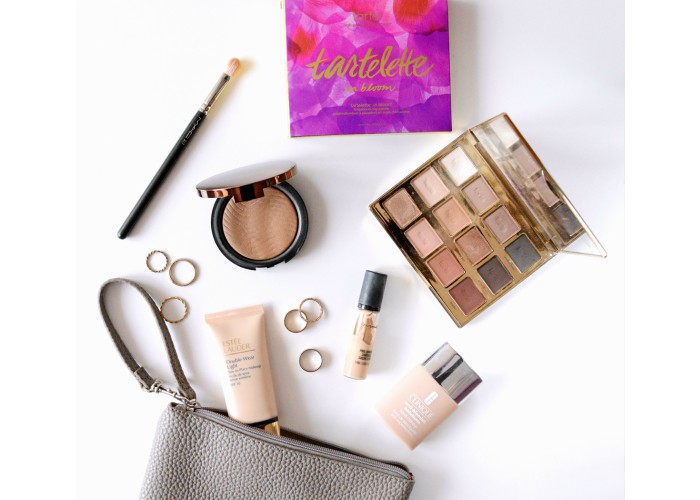 We all love high end make up. But it is not easy to get hold of everything, plus not every high end product performs well! So today I thought I would show you my favorite high end make up products, which you will definitely not regret buying!
Estee Lauder Double Wear light Foundation: The sister of the original double wear, but in a much lighter texture. It is not super high coverage, but still evens out your skin. You can definitely though build up the coverage. Amazing results and last all day!
Clinique Anti- Blemish Solutions: This one is my holy grail. Perfect for oily and acne prone skin. Lasts all day and it does prevents break outs, because it contains salacylic acid!
Mac Pro-Long Wear Concealer: One of the best high coverage concealers that last all day and does not feel heavy!
Make up forever Pro Bronze Fusion: Oh my goddd! This bronzer is literally the best purchase I have ever made! It blends beautifully into the skin, never look patchy or uneven and over all an amazing product!
Tarte Tartelette in Bloom eyeshadow Platte: This one I've talked about in the past! You can se the full review here! I love this one because it has great quality and it is the only palette I own that I use all the colours! So it is definitely worth it!