Make your summer tan last
Summer is almost gone but we can still get a beautiful tan and make sure that it will last longer with some easy tips. A single sunbath is never enough; we have to take care of our skin using the appropriate products.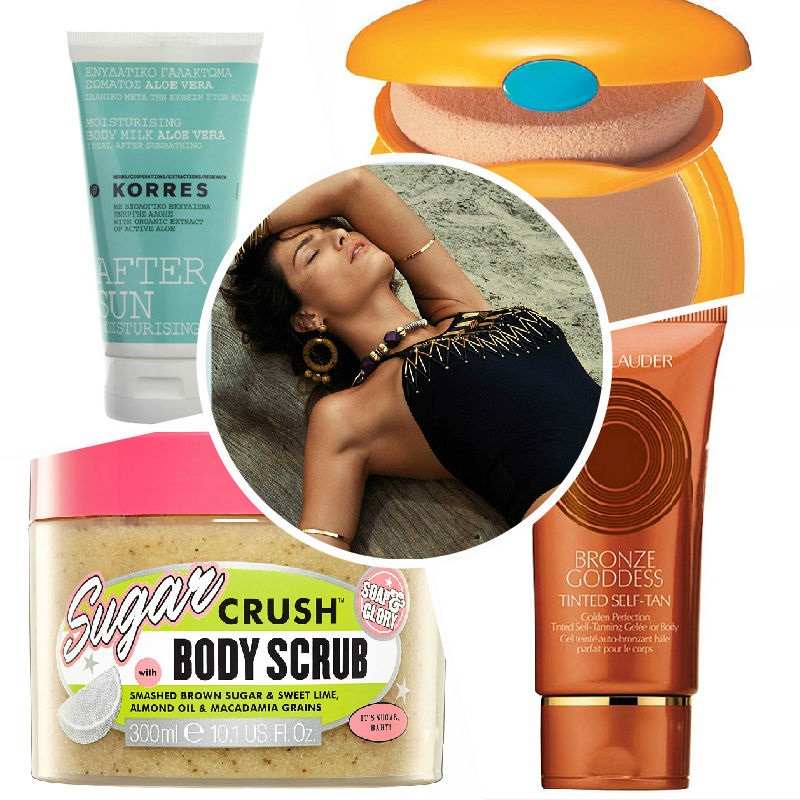 Here are our suggestions:
1. You have to moisturize your skin. If you want it to be soft and radiant, you can use an after sun body lotion like the one from Korres, with aloe vera. You can use any body lotion as long as it's deeply moisturizing.
2. There is a myth around scrub. You can exfoliate once a week, but no more than that, because it might give you the opposite results. A good suggestion is the Soap and Glory sugar crush body scrub.
3. Self-tanning products can work really well. The Estee Lauder Bronze Goddess tinted self-tan gives a discreet bronze color to your skin.
4. Don't forget that facial skin is really sensitive and needs intensive care. Try using a sunscreen with high SPF and add some bronze tones to your make up, by using a product like the Tanning Compact Foundation from Shiseido.
All products' photos belong to the companies' sites
Collage made by me
The central photo is from Morena Rosa Beach Summer 2015 Collection