Cutler and Gross for stylish winter days
Winter may not be a typical season for people to think of sun glasses, but why not? There is some sun sometimes and also, it is the season to prepare ourselves for summer! Some of us might also be in sunny places at the moment, or preparing a trip, so here are some options of glasses to choose, from the cool luxury brand Cutler and Gross.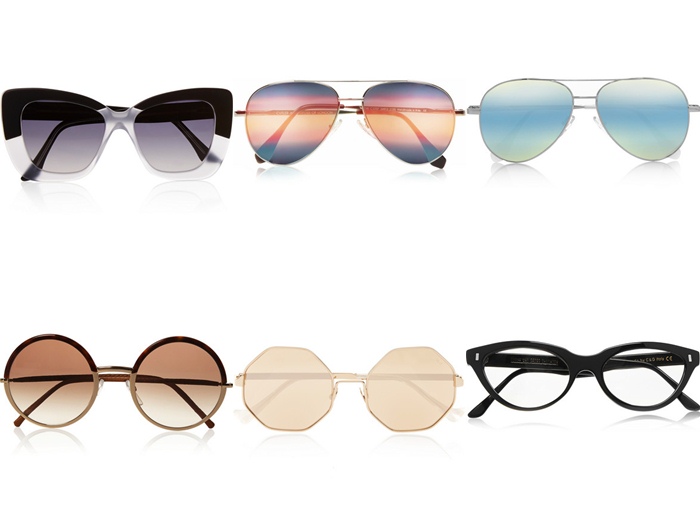 Cutler and Gross was founded by Graham Cutler and Tony Gross in 1969, who met at an optometry school in London. They have their most famous store in London, at the beautiful district of Knightsbridge, with design headquarters in Marylebone, but being handmade in Domegge di Cadore, Italy. In 2011 the top floor of their main store turned into a museum, with more than 4 thousand frames dating from 1969 on. The brand  won an award, for best accessory and a book, that started the launching of their bi-annual magazine.
You can see the brand in fashion shows and editorials for Vogue, Glamour, Elle, among other magazines.The brand also has a vintage boutique in Knightsbridge, named among the 100 best shops in London. And wow, such a great "title", cause London has so many cool shops! Being among the best 100 ones is quite an honor. They also have bespoke stores in New York, Toronto, Tokyo, Hong Kong and a showroom in the Middle East.
They had collaborations with Erdem, Victora Beckham, Mulberry and Alberta Ferretti, as well as other designers. So, which one was your favorite style, shown here?
SHOP CUTLER & GROSS: