Mini Cara Delevingne and Kate Moss | Withings campaign
A few weeks ago a new campaign for the cool watch brand Withings was aired, showing mini models recreating the iconic Burberry 2014 campaign with Kate Moss and Cara Delevingne, shot by Mario Testino for the My Burberry perfume. The mini lookalikes are Harley Chapman, 10 and Maya Koski-Wood, 12. Harley said that it was a lot of fun recreating the campaign and that she hopes she goes on modelling. She has already posed for Primark, Massimo Dutti, Clarks and others.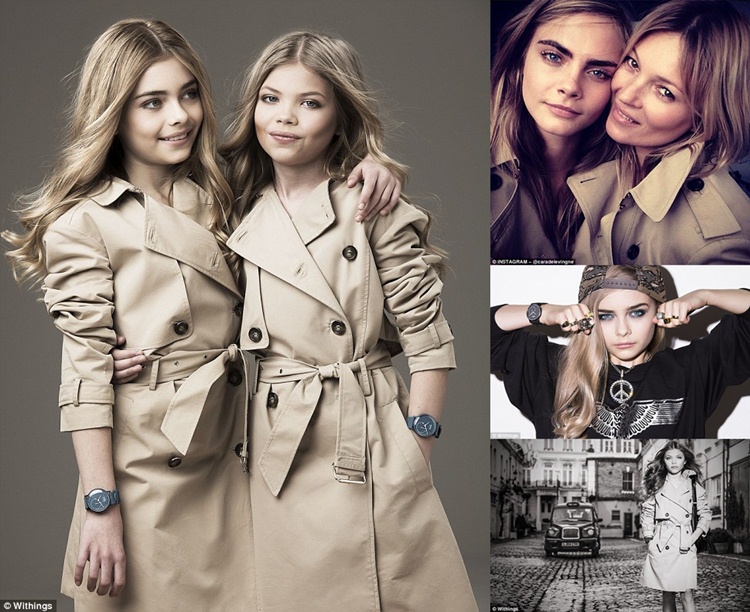 Julien De Preaumont, Withings Chief Marketing Officer stated that it made sense to use the new generation to promote their futuristic watch. He says that the Activité Pop is the next generation among their products, enabling people to track their health. So, he says, they thought of showing the new generation of models as well, cause they are modern and will be connected as well as fashionable in the future, in his words.
Do you think the mini models look like Cara and Kate?
The Activité Pop is available for £ 119.95.
Photos courtesy of  Daily Mail