Summer shoes | What to wear
With summer arriving (very) soon – and together with it vacations and trips to nice islands and beaches, – it's time to show some picks for the beautiful season 🙂 I guess you will like this selection – comfortable shoes, but also very pretty!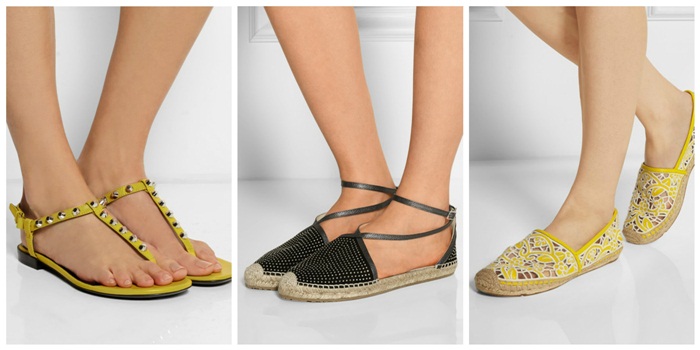 From left to right: Balenciaga studded leather sandals, Jimmy Choo studded suede espadrilles and Tory Burch Lucia silk-embroidered leather espadrilles.
From Asos and Migato, we have the following picks, below: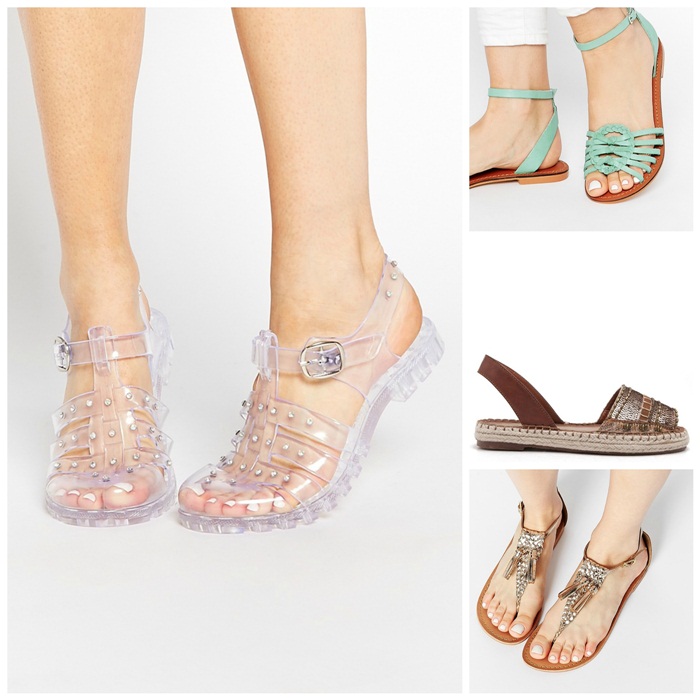 The bigger picture shows the lovely Asos Embellished Gladiator Jelly shoes, then from top to bottom we have Asos Faithful Leather Woven sandals, Migato Open Espadrilles and at the bottom, Carvela Kettle Gold Tassel Flat sandals.
These shoes can be worn throughout the day, to the hotels' swimming pools, to the beach or walking around discovering new places. Some of them can be even worn for an evening out, visiting new restaurants and tavernas. Some more picks below:

From left to right, H&M shows a more polished up style for a comfy evening – walk and still enjoy the night, in a bit more elegant way with the lovely sandals in beige and black, with low heels. Then espadrilles with a tropical colorful print and finally, yellow low-heeled sandals to combine with nice dresses and shorts!
Hope you liked the selection! Are you planning any summer trips? Enjoy it!
Photos courtesy of Net-a-Porter, Migato, H & M and Asos
SHOP THE POST: