Chanel Silky eye shadow duo review
I was looking for a purple matte eye shadow, and since I had something similar from Chanel, but with some glitter, I decided to stick to one of my favorite brands and bought this Silky eye shadow duo, cause I know that the quality is good. I wasn't disappointed.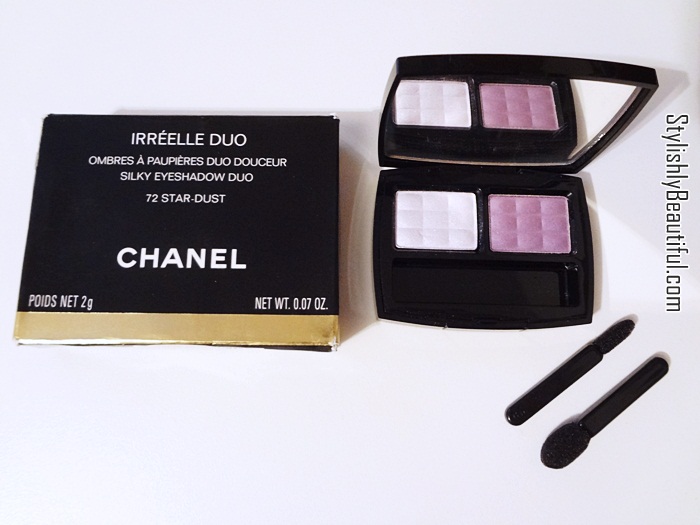 When I said I wasn't disappointed I was talking about the purple color, that is really highly pigmented and will stay on your lids for hours. What else can I say about an eye shadow – it blends well, spreads well and you can control the amount you will have on the applicator (that comes with the product) to have as much an intense color as you like. So, well, as I was looking for a purple eye shadow, it accomplished the job well. The "problem" is that it is a duo – and the lighter color is like you hadn't put anything on your lids. Not pigmented at all, in my opinion.
As I said (and I like to point it out), the purple shade is beautiful. The packaging is nice, practical and it comes with a mirror. Would I repurchase it? Yes. Obviously the price is for the two shades, and actually only one works well, but I would repurchase it nevertheless.
Product displayed here is my own – Photo © StylishlyBeautiful.com by Denise S.
SHOP CHANEL EYESHADOW DUO: