Clarins Eau Dynamisante review
Clarins Eau Dynamisante, or in English, Invigorating Fragrance, was a good surprise to me. It's delicate, but vigorous, and it does leave on skin a cool sensation, refreshing! The perfume promises to energize and soften the whole body. Though in my opinion, the scent is delicate, but somehow strong, so I would recommend not to spray it too much. Actually it's not seen as a perfume, but described with the title words: a cologne for the whole body.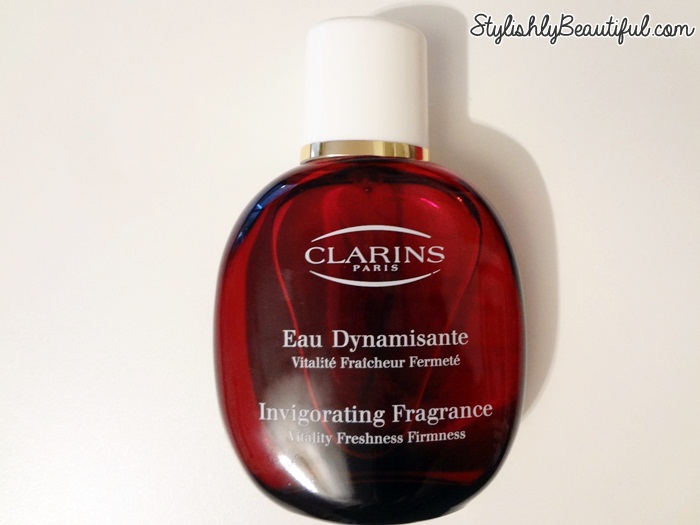 It's made with essential oils. that according to Clarins, will treat and hydrate your skin, while leaving it scented. They recommend it to be used  even in the sun, as it is non-photosensitizing. They even say you can use it with other perfumes, but in fact, in my opinion you should wear it alone, cause the perfume is really remarkable.
It's quite a spicy/citrus scent,  with, if I am describing well, a muskier note. It's really unique.  I don't find it really long lasting, in a sense that after 6 hours you still feel it, but somehow it is a bit long lasting – you feel a breeze of it, in a subtle and efficient way. I recommend it 100%!
 Product displayed here is my own – Photo © StylishlyBeautiful.com by Denise S.
SHOP THE POST: