Clarins Instant Light Blush review
Everybody has "phases", I believe 🙂 Well, I certainly have and one of my "phases" was reading about anti-aging products and buying them. Not that this blush now, the Clarins Instant Light Blush is an anti-aging product, but once I read that wearing a foundation and powder that are darker than your skin AND creamy blushes would make you look younger… and I was sold 🙂 I ran to buy this blush.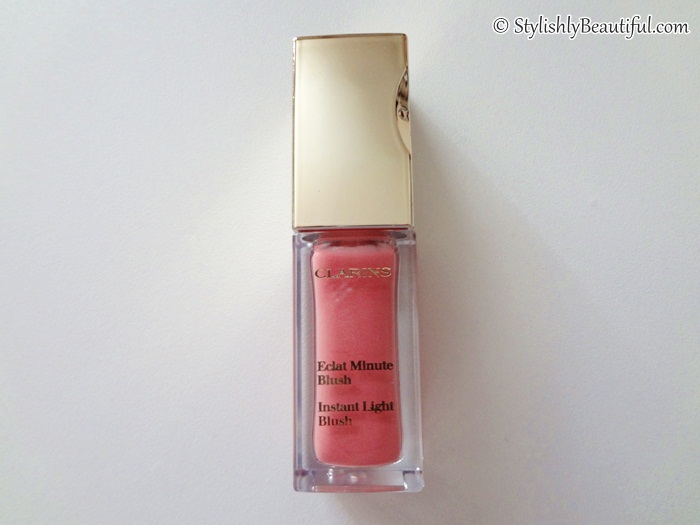 Well, what I can say. The  foundation – powder tip I kept, but the blush one, I didn't. Not that this blush isn't good, because it is. But the problem is that when you apply your foundation and then this blush, it's nice, blends well and you have a healthy look, for sure, so beautiful this color is.  A little bit, applied with fingers or even with a foundation brush, and it is enough. Staying power is also good, so all would be great – color, pigmentation, amount to use, practical to apply, good applicator (maybe just a big too big, inside the product) and making women "younger looking". All to be a great product, for a natural finish.
The problem with creamy products is that if you apply it and leave it that way, fine, it will look good for a while. But we want to set the makeup with powder… and then the color of the blush fades. Foundation will be OK, but blush, not. So this is the con of this product. Such a pity, because the color is really nice!
The product was, I guess understandable, discontinued and Clarins launched the Multi-blush one, that has a beautiful color, is creamy too and turns into powder when you apply it. Then that promises to be better! As I know Clarins quality and the Instant Light blush, I believe that the other product is great as well, and even better, cause you have cream and powder in the same product.
Do you wear any Clarins blush? Share it with us, we really like your opinions!
Product displayed here is my own – Photo © StylishlyBeautiful.com by Denise S.
SHOP THE POST: