The Body Shop vitamin E illuminating moisture cream review
I love products that give me some glow, and when I tried this The Body Shop vitamin E illuminating moisture cream I was so impressed! It's a pink cream, that shows some shimmer even without applying it. I was amazed, and decided to buy it. In short, I am on my second cream, so much I liked it!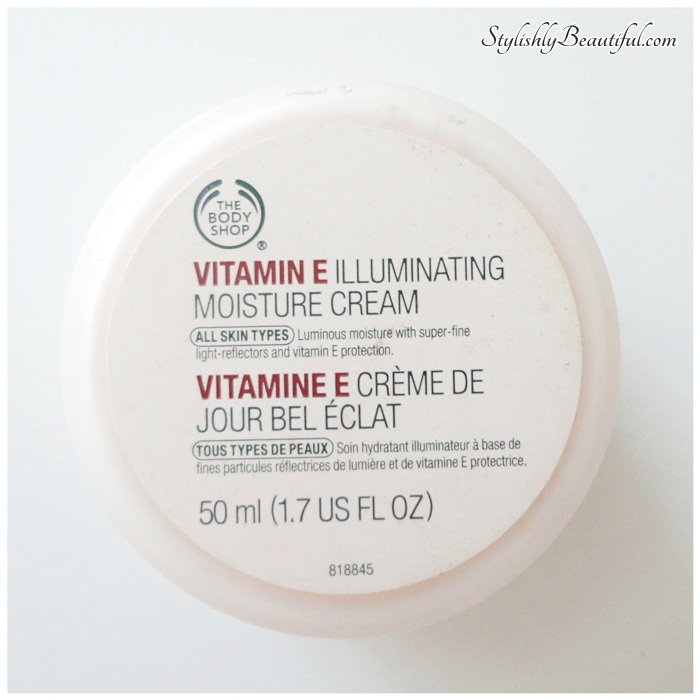 I liked it because I tend to like vitamin E creams and as I said, illuminating products. Well, it does leave your skin a bit purple-ish… but well, if you use it alone, that is a problem, but if you use it under makeup, it can only do good for you. It is a good moisturizer, your skin feels soft and hydrated and it's light, not thick, neither sticky, nor oily. It gives a fresh glow to your skin and under foundation and powder, it fades, of course, but still, if you are looking for a nice moisturizer, with the benefits of vitamin E, that's a good one to recommend.
The packaging can put some people off. If you don't mind dipping your fingers in it, fine. The product could be a tube, with a pump, and that would have been much better. But in short, I love this cream so much, that I really recommend it!
Product displayed here is my own – Photo © StylishlyBeautiful.com by Denise S.
SHOP THE POST: