Favorite fall beauty products | Video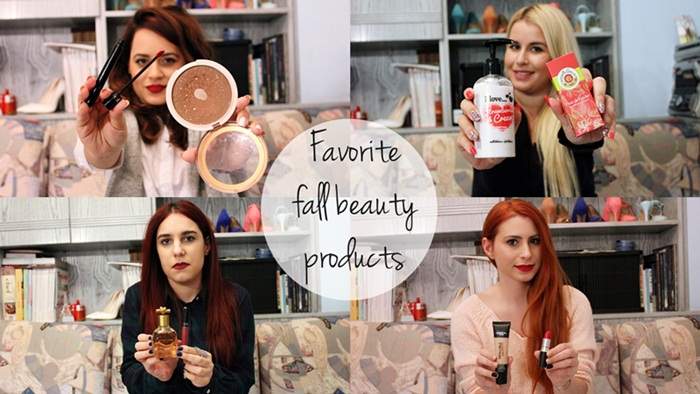 We're back with another Youtube video, this time with our favorite beauty products of this fall. Since the video is in Greek, we'll write down all products below.
– Markella: Mac All Fired Up Lipstick & L'oreal Mattifying Infallible Foundaiton in 11, Vanilla.
– Kleoniki: Bottega Veneta Knot perfume & Sephora Lip Stain in 04.
– Anatoli: Seventeen Bronzing Powder & Sephora lip stain in cherry
– Maria: I Love… Body Lotion, in strawberries & cream, and Roger & Gallet Fleur de Figuier perfume.
SHOP THE POST: