The Body Shop Lip & Cheek Stain review
I don't like applying lipstick everyday or having to fix it along the day. This lip stain from The Body Shop is brilliant –  2 or 3 coats will give you a red-natural color and if you want a different color, you can buy their golden lip stain, that is also very nice! It lasts really sooo long!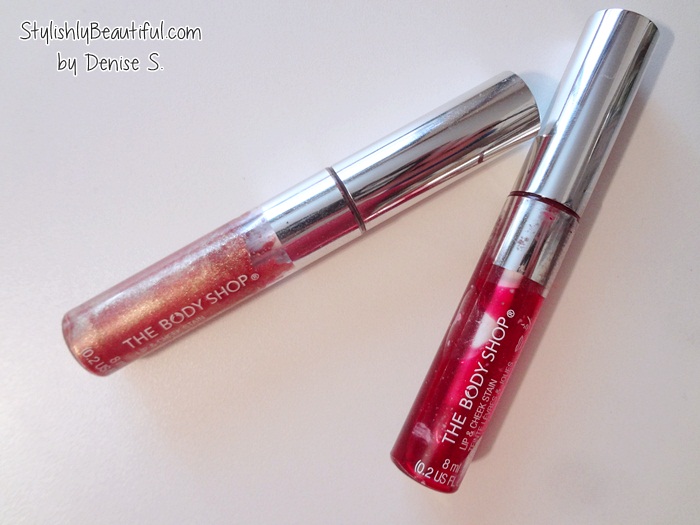 I must confess that I only use this on my lips, cause I don't like to apply blush very much either – I wear a darker foundation for that, a trick that i learned many years ago. But for the lips I I would definitely recommend this lip stain. It is not sticky, so it's really a good product – apply some lip balm or transparent gloss over it and it will look really great! Also, the drying time is quite fast, so practical. As I said, I totally recommend this lip stain!
Products displayed here are my own – Photo © StylishlyBeautiful.com by Denise S.
SHOP THE POST: