Skeyndor Sun Expertise water for summer and winter
I know that in some countries summer is a bit far away, but anyway, it is always good to know about sun protection – don't ever think you don't need it in the winter, cause we all do, especially if you have sensitive skin. So Skeyndor moisturizers come to our rescue!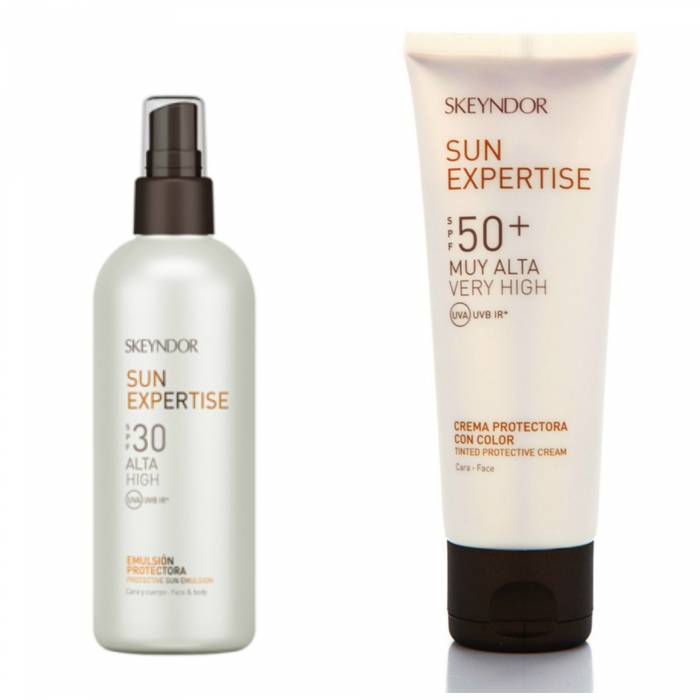 Skeyndor was founded in 1966 in Terrassa town near Barcelona, Spain. It has a range of sun protection products that are worth trying I guess, with efficient SPF. The site says that the products protect against skin-ageing, caused by free radicals produced by UV and infra-red light. Alone for that I would love to try their products!
They have products like Tinted Protective Cream SPF 50 and Protective Sun Emulsion SPF 30 that promise to make your skin soft and protected. 
All sounds excellent, but I started writing this article because I got to know about a revolutionary product by this company. Before this article I never got in touch with this brand, and now I see myself willing to try the Sun Expertise water. It says it gives your skin some bronze color – I never tried such a thing, but because of other benefits, the first one looking healthier rather than sick in winter, it says it's refreshing and leaves skin very soft and moisturized just by spraying it, with a natural golden tone. This water is said to contain minerals that are good to your skin. The only problem is that the other products have good SPF, while this one doesn't. Still, I would like to try it, if I have a chance to find it!
This is not a sponsored post, by the way, it's just my wish to try a different product!
Photos courtesy or Vervemagazine and Elle Spain